My Knowledge Base is a database application that records data essential to your business.
My Knowledge Base also has an excellent search function, so even if you have a lot of data saved, the app will be able to display data instantly.
By entering lots of data over time, this app can become your capable personal secretary. 
[Compatibility]
Requires iOS 10.3 or later. Compatible with iPhone, iPad, and iPod touch.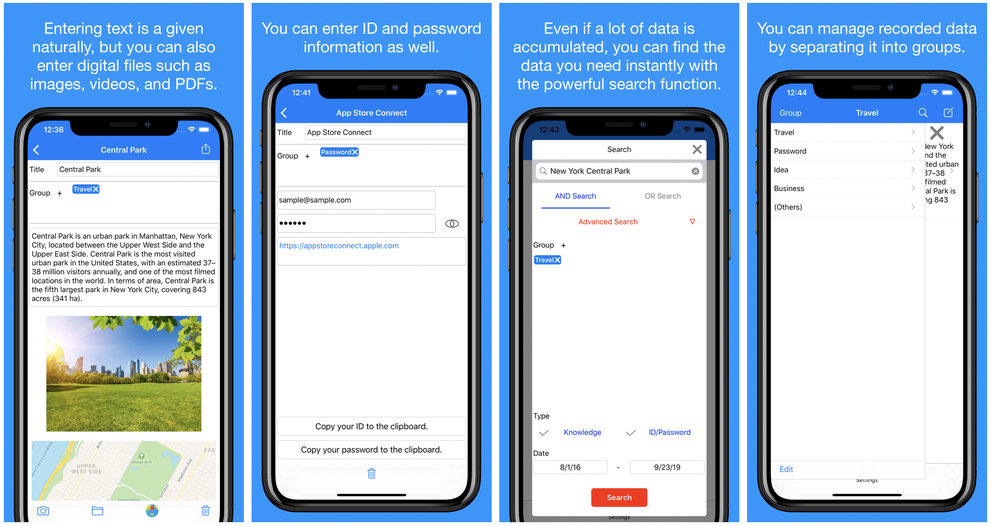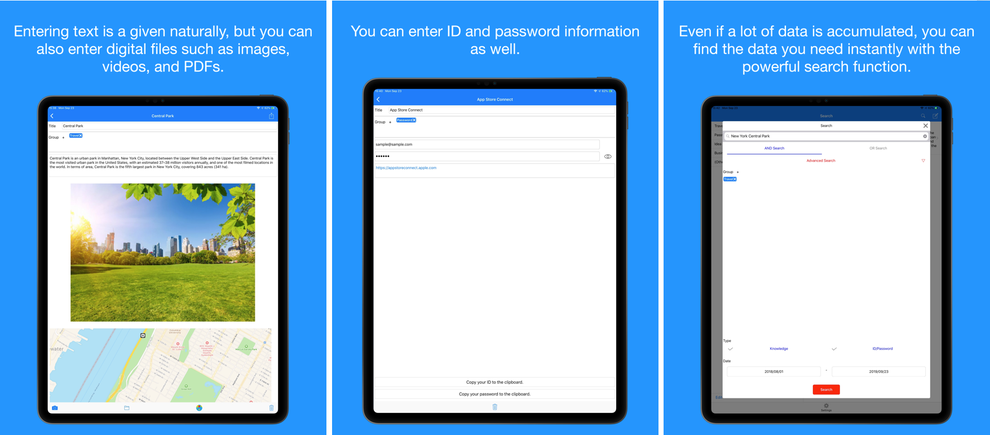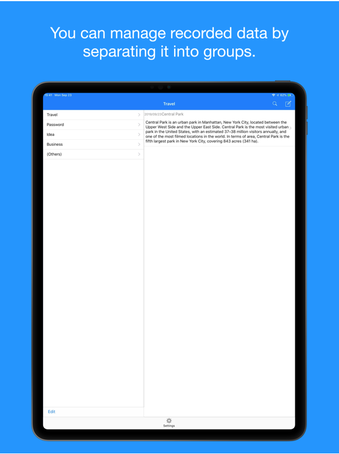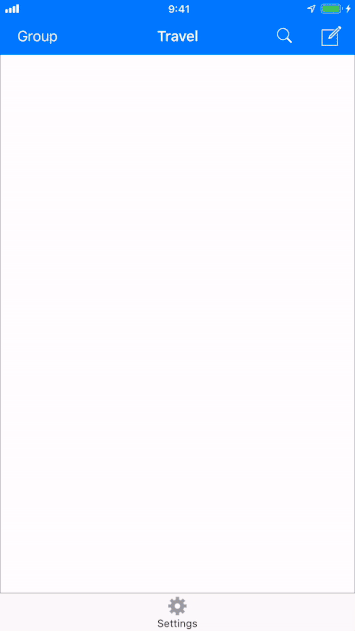 [Major Function]
First, let's enter data.
Entering text is a given naturally, but you can also enter digital files such as images, videos, and PDFs.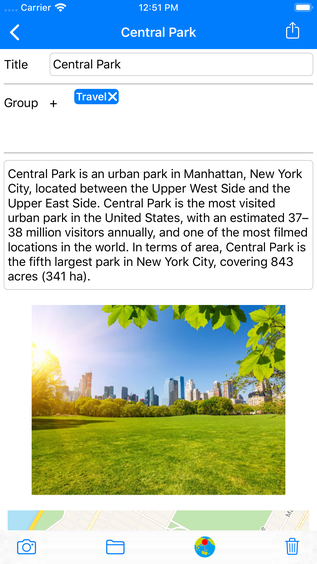 1. How to add images or videos.

Tap an image or a video to add it.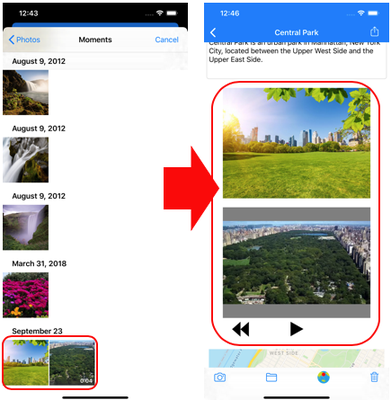 For iPad, you can add files by drag & drop.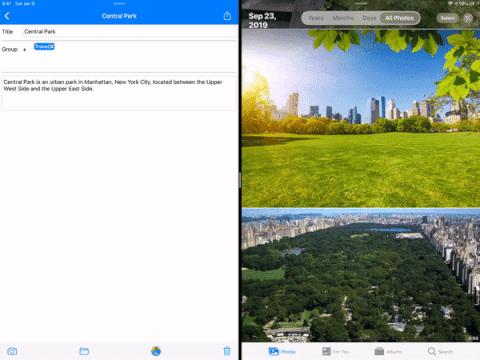 If it is a video, you can play it.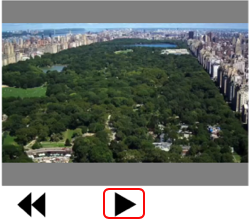 2. How to add files, for example, PDF, Microsoft Word/Excel/PowerPoint, Keynote/Numbers/Pages etc.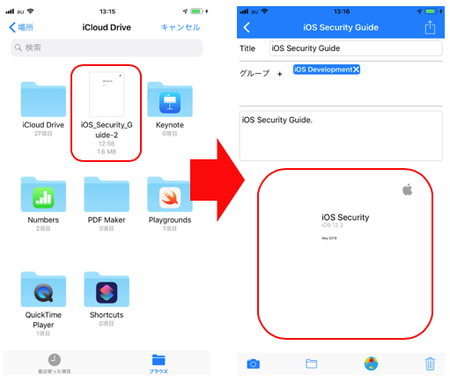 If you select a file and tap arrow button or long tap, you can see the contents of file.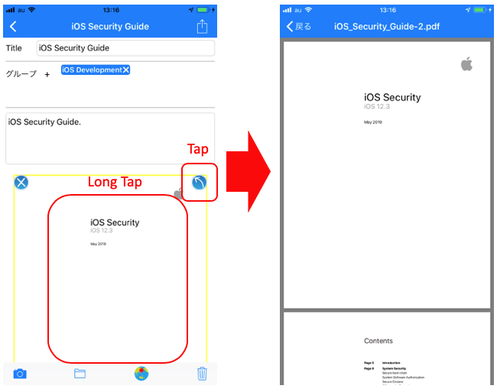 You can place a pin by pressing down on the map for a while.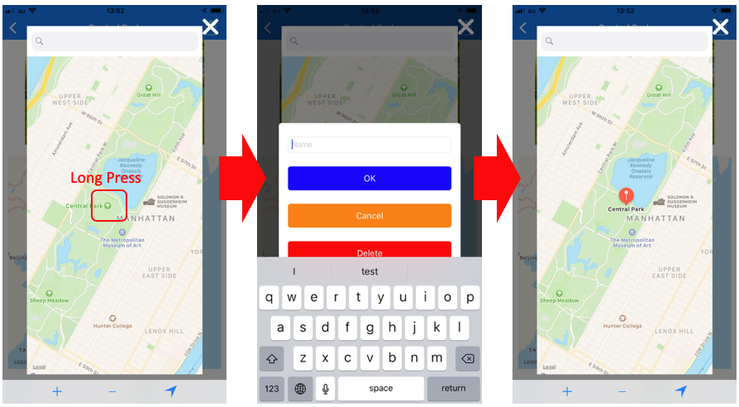 Registered text, images, videos, and files can be output to other apps or printed.
Procedure : Select what you want to output and tap Action Button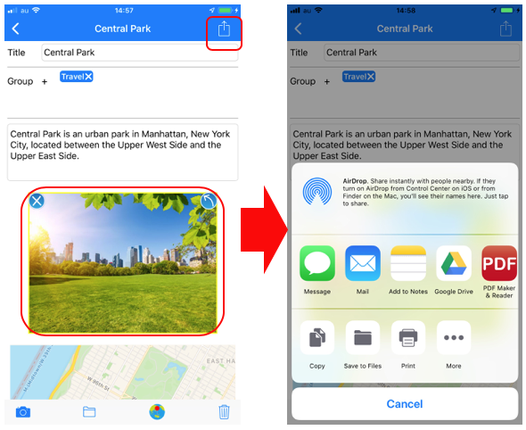 You can enter ID and password information as well.
*Your ID and password will be encrypted and saved in Keychain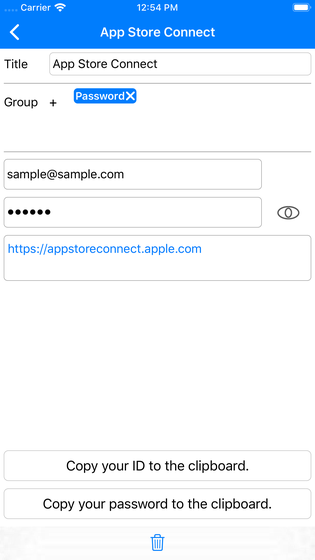 You can manage recorded data by separating it into groups.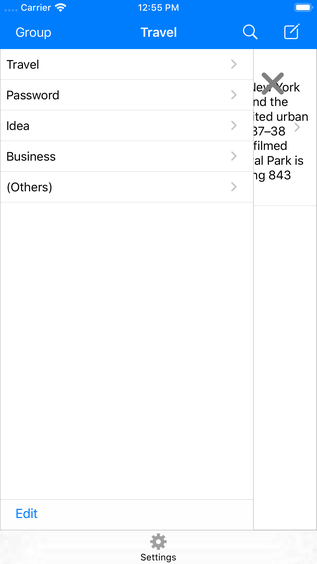 Even if a lot of data is accumulated, you can find the data you need instantly with the powerful search function.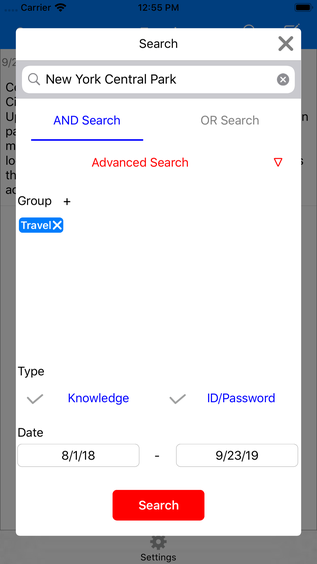 You can also choose an "AND" or "OR" search to find information.
You can also designate attributes such as groups or dates for data.
If you use iCloud with recorded data, the data can be shared with all iPhones and iPads in your possession.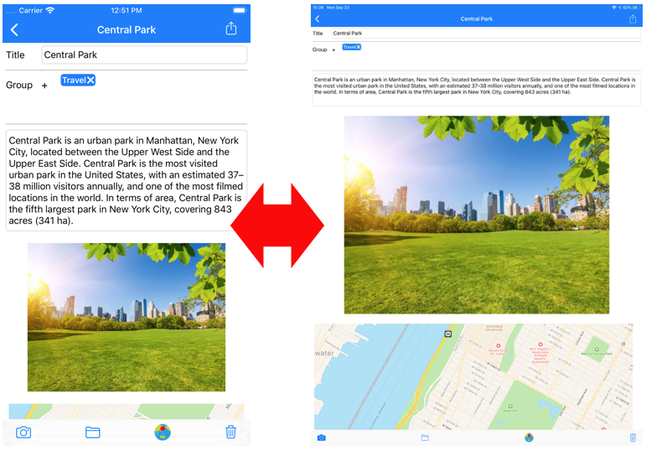 This app is compatible with Dark Mode.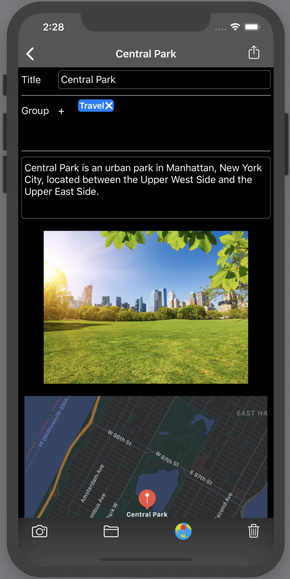 This app is also compatible with the Apple Watch.
You can also display recorded data on the Apple Watch.

*There is no data recording function for the Apple Watch. Data will only be displayed on it.