[日本語]
I went to Ozu City,Ehime Prefecture,Japan by "Iyonadamonogatari",a sightseeing train of JR Yosan Line.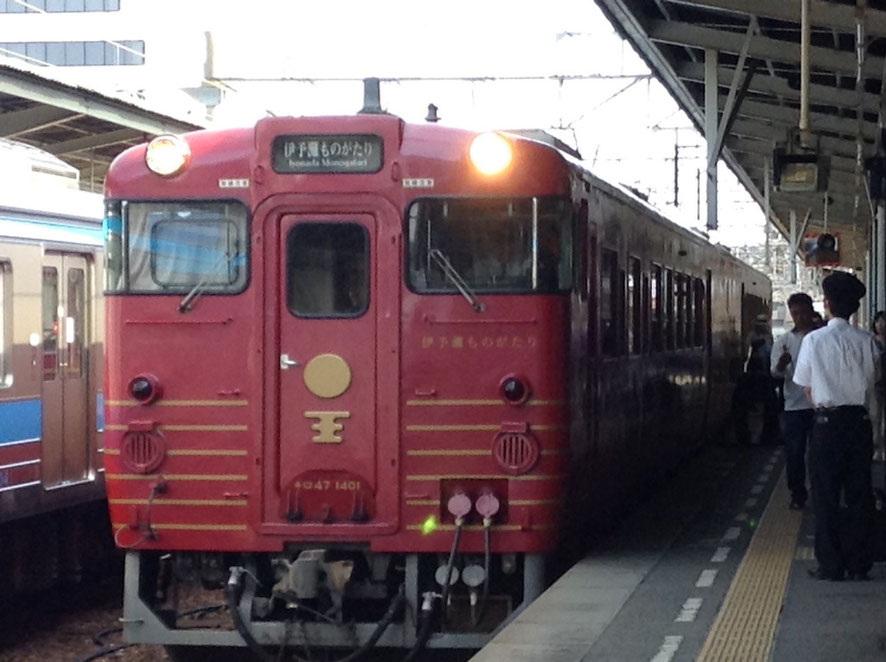 Iyonadamonogatari has 4 types,Ozu-hen(going to Iyo Ozu Station from Matsuyama Station),Soukai-hen(going to Matsuyama Station from Iyo Ozu Station),Yahatahama-hen(going to Yahatahama Station from Matsuyama Station) and Dogo-hen(going to Matsuyama Station from Yahatahama Station), and all of them goes along Iyonada(the sea of Ehime).
You must buy a green ticket except for a railway-ticket for taking Iyonadamonogatari.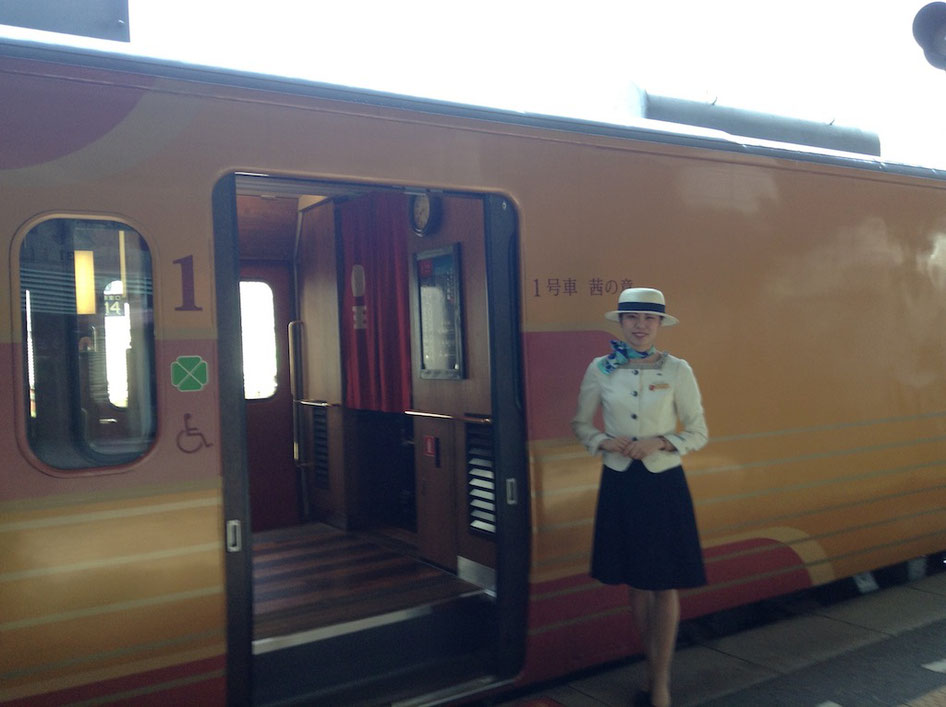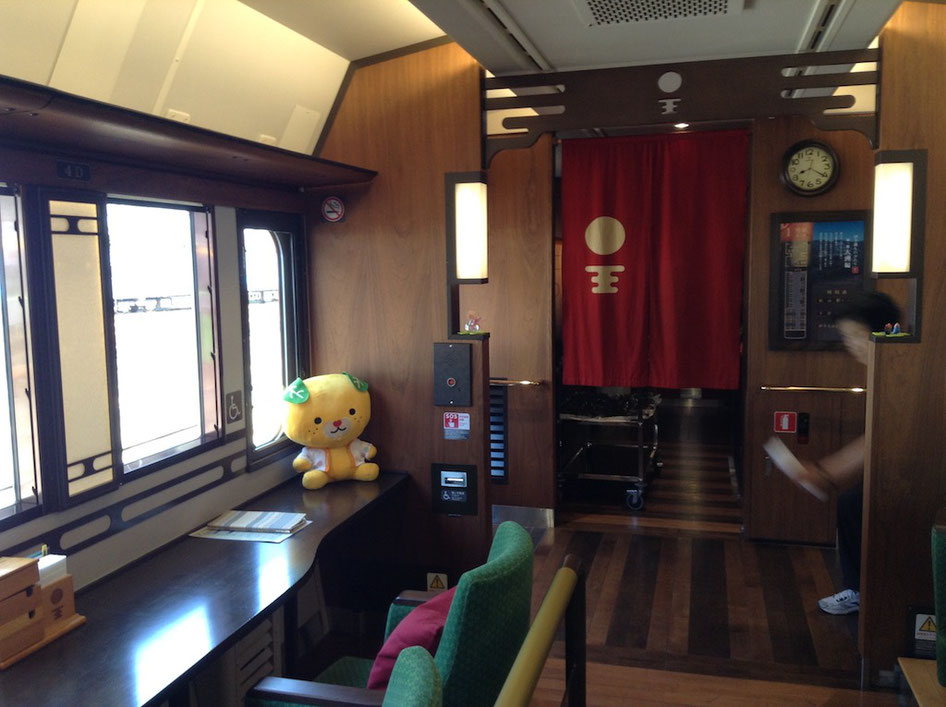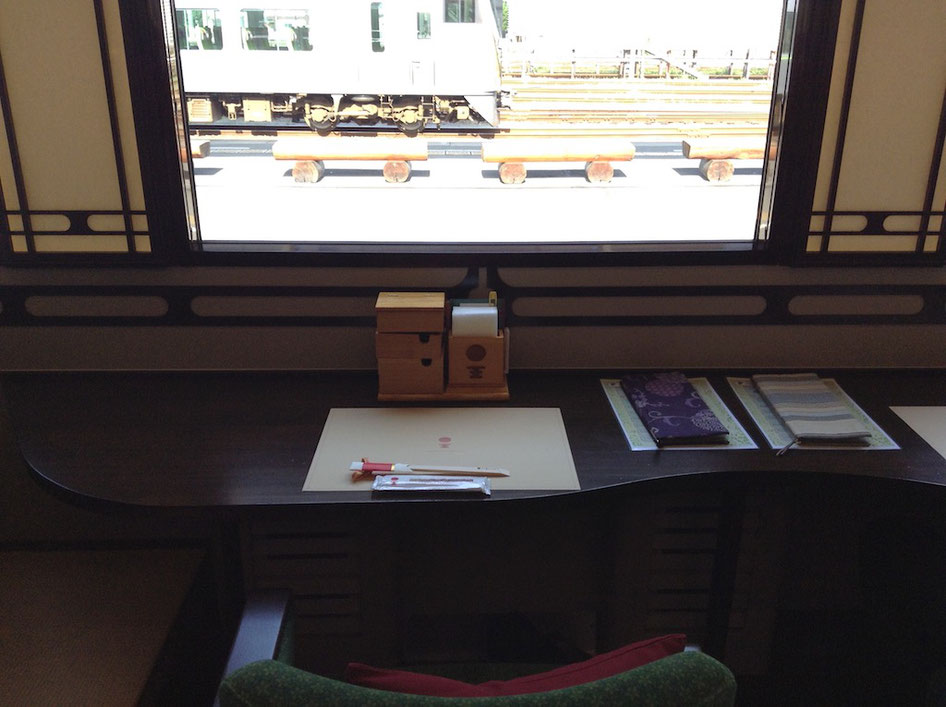 We can see the view of Iyonada Sea after a while the train leaves from Matsuyama Station.
The train goes along beautiful sea.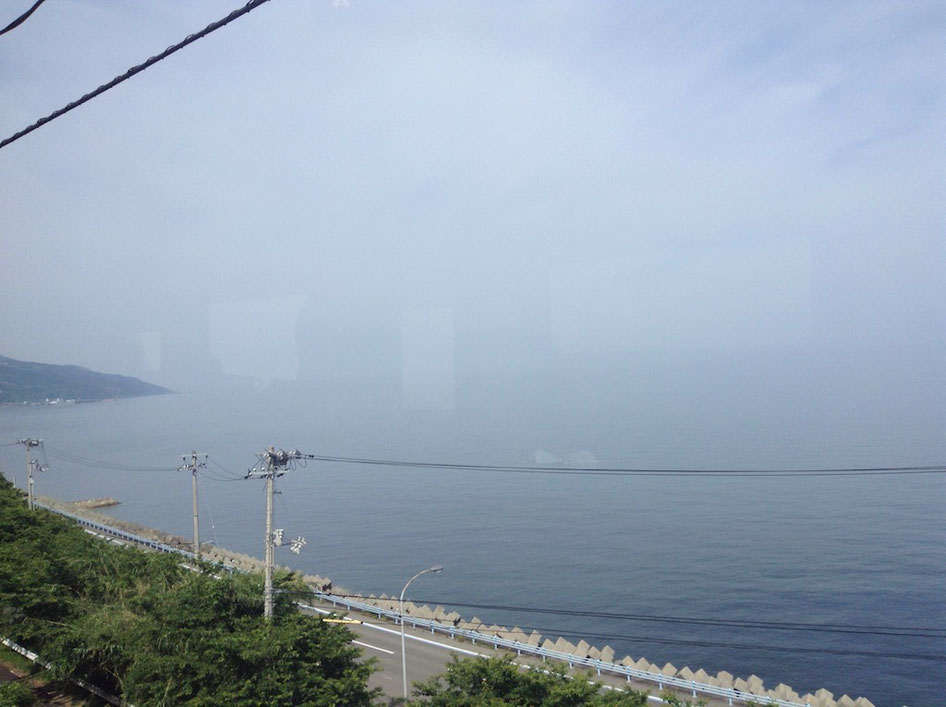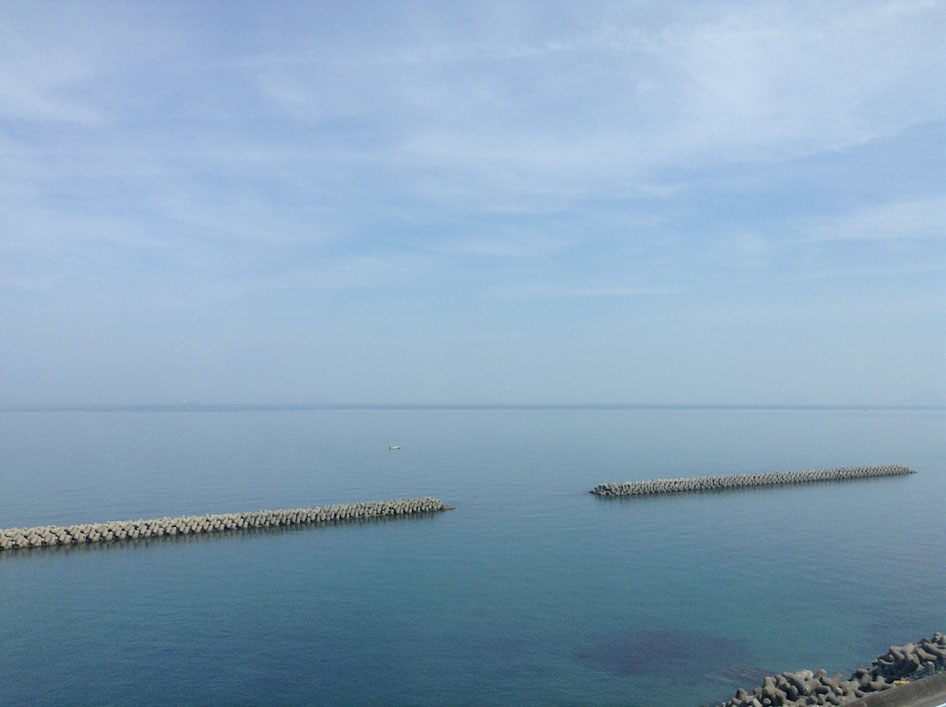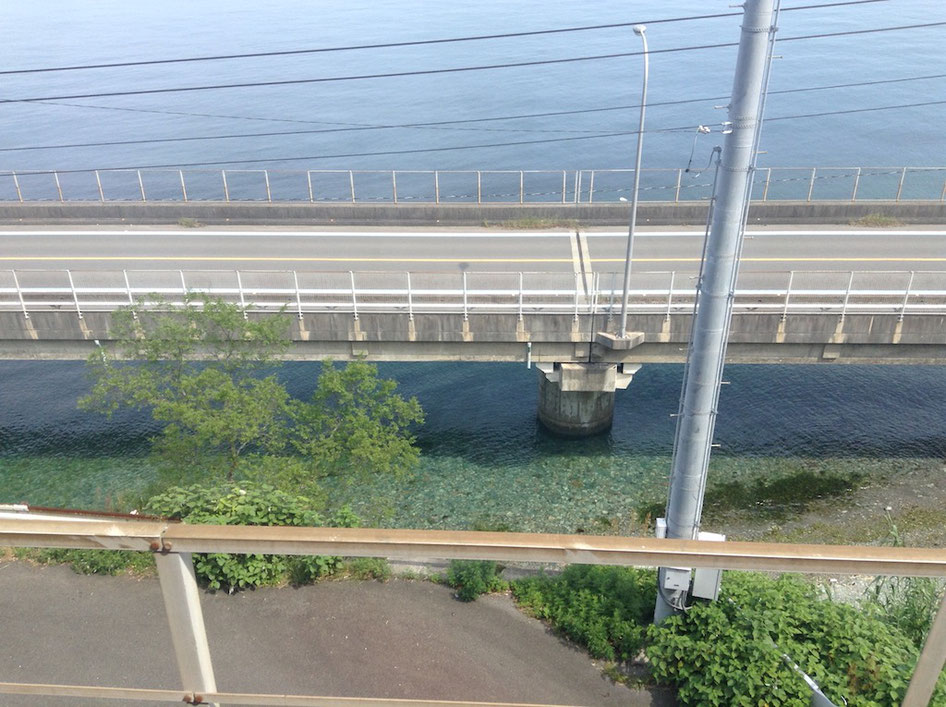 We can take memorial pictures at Shimonada Station.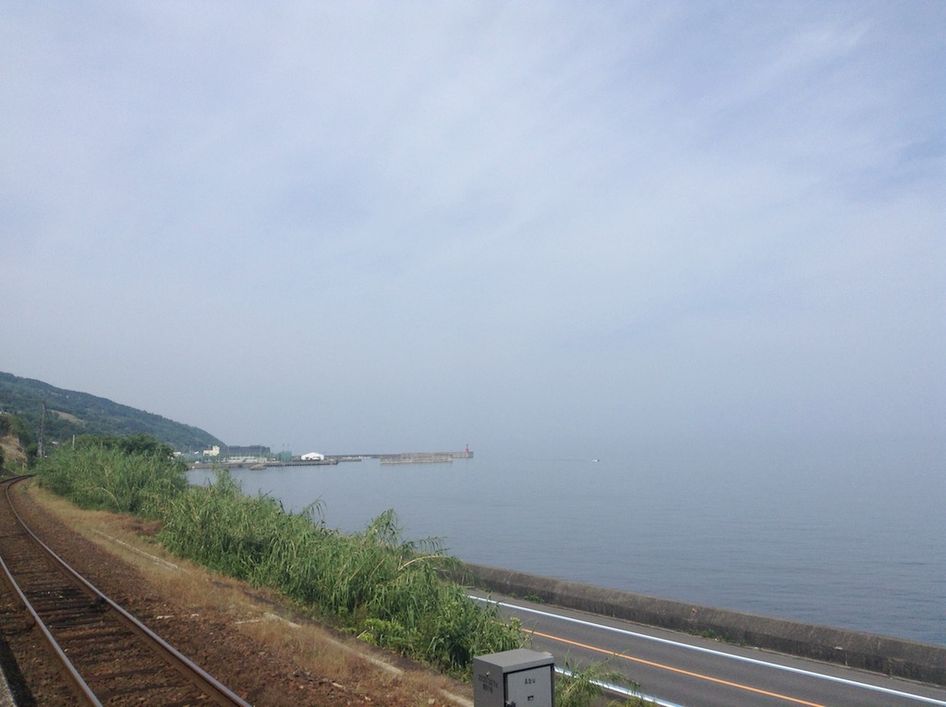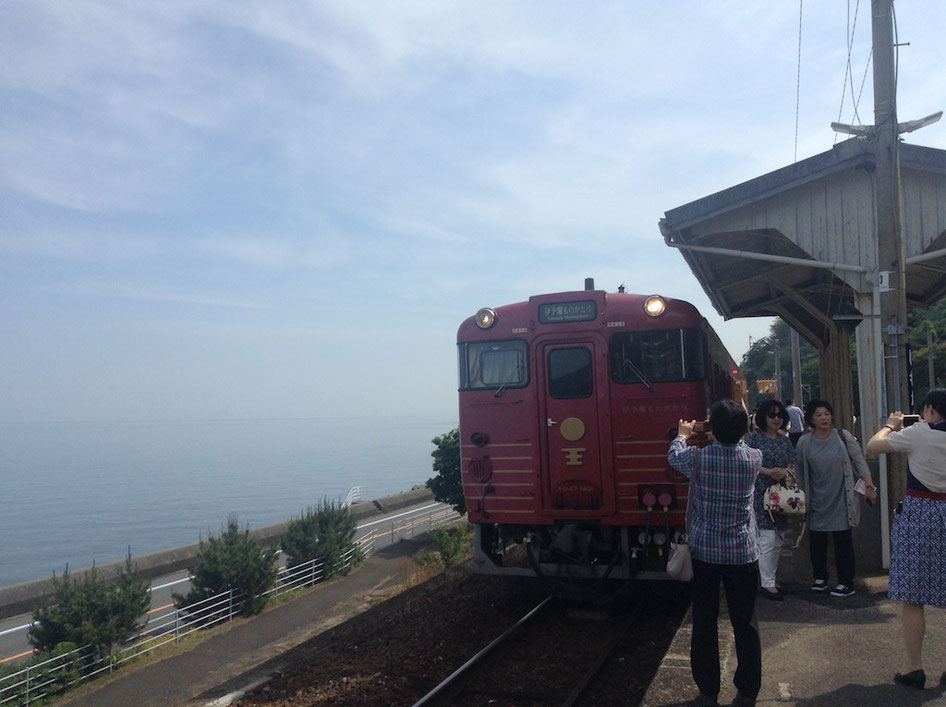 At last,train goes along Hiji River and arrives at Ozu Station.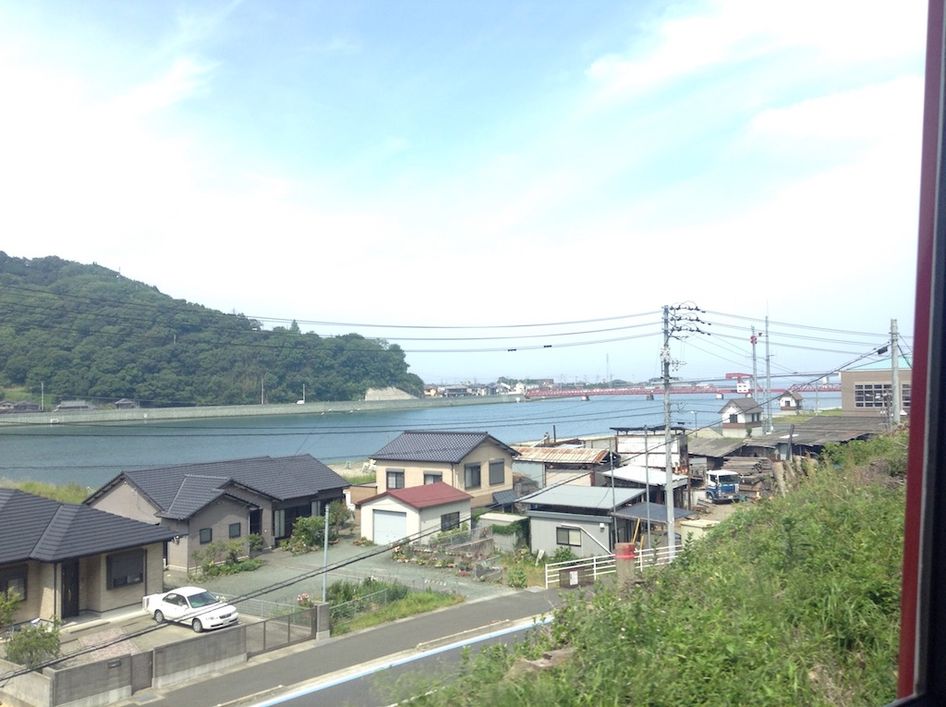 Now, let's stroll around Ozu City.
At first, I go to Ozu Castle, a symbol of Ozu City.
Castle Tower of Ozu Castle and Hiji River are beautiful.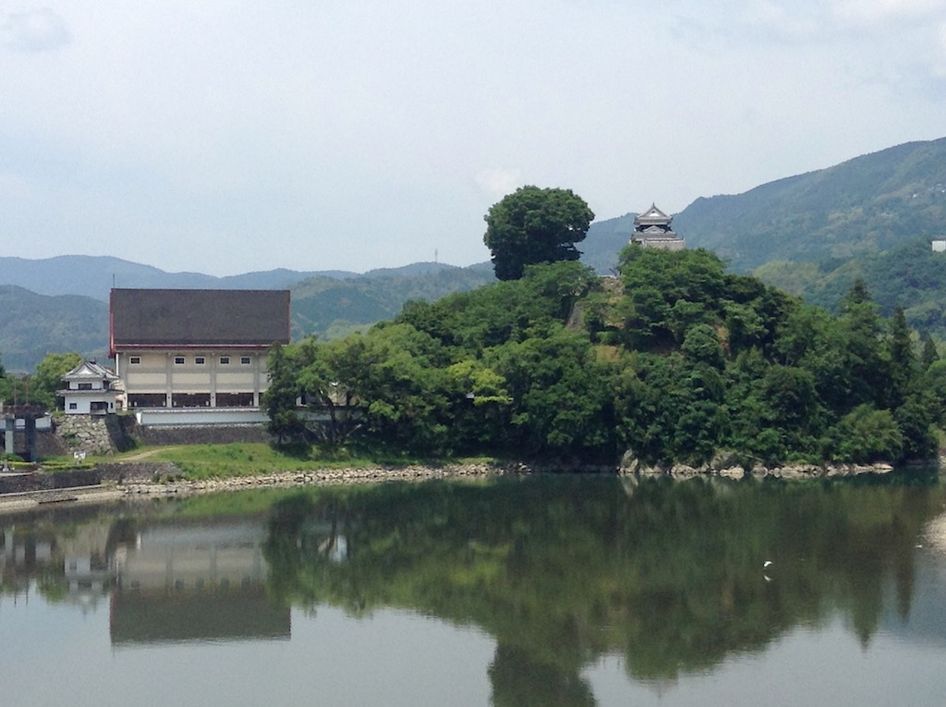 Ozu Castle has a long history and it was built by Toyofusa Utsunomiya in 1331.
And in Edo Period, Takatora Todo rebuilt Ozu Castle and it was in its present form.
Ozu Castle's Castle Tower was broken in Meiji Period, and it was rebuilt in 2004.
It is faithfully reproduced using documents of Edo Period.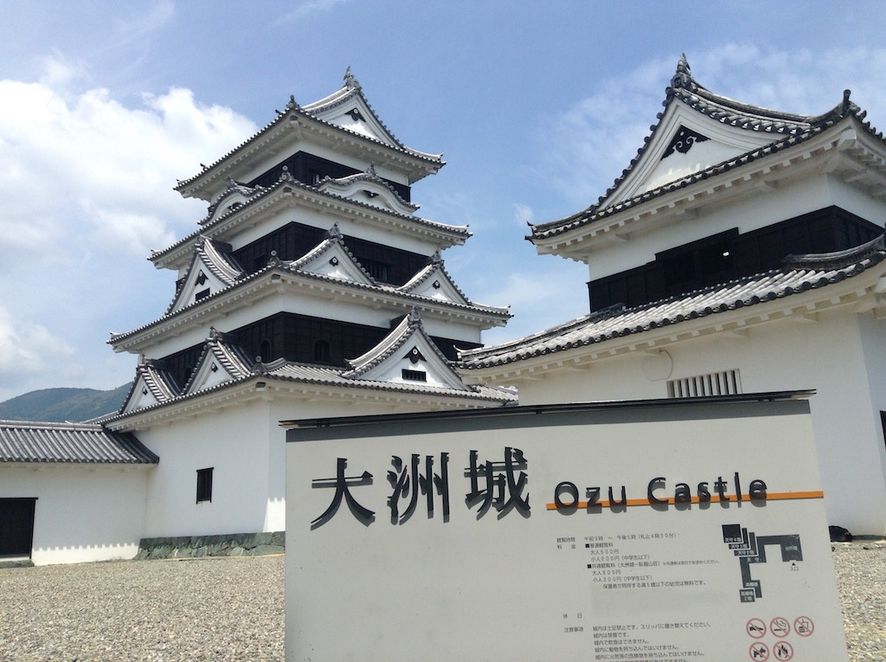 It's the view of Ozu City from the top of Castle Tower. It's beautiful.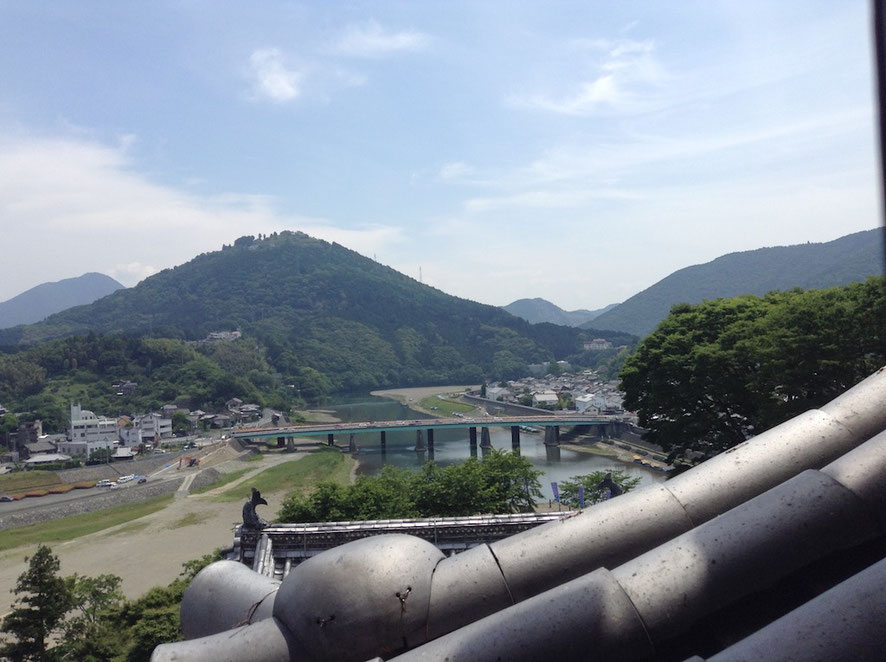 Next, I went to Garyu Sansou after Ozu Castle.
Garyu Sansou is a mountain villa made by Torajiro Kouchi in Meiji Period and it is as popular as Ozu Castle in Ozu City.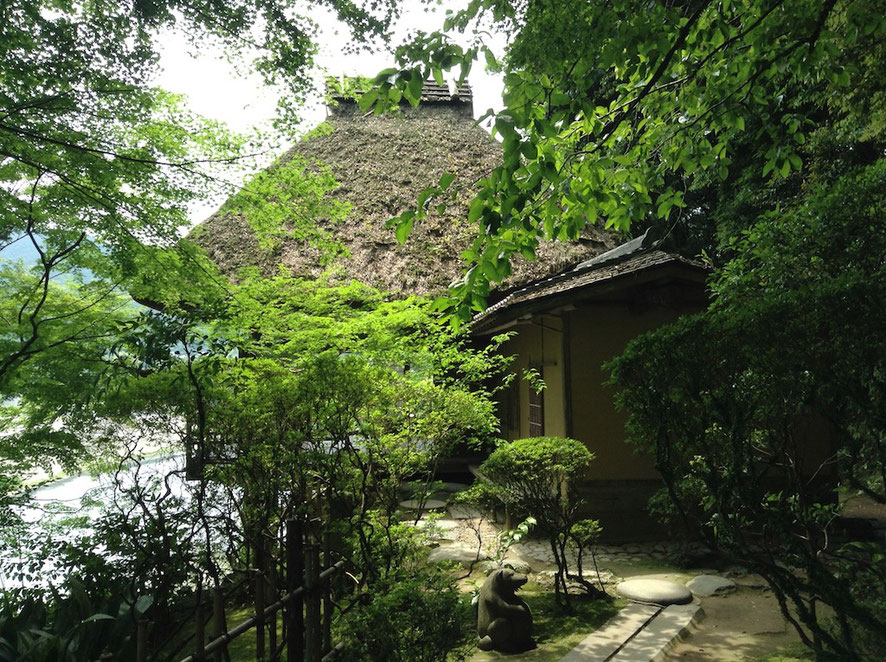 Garden of Garyu Sansou has a relaxed atmosphere.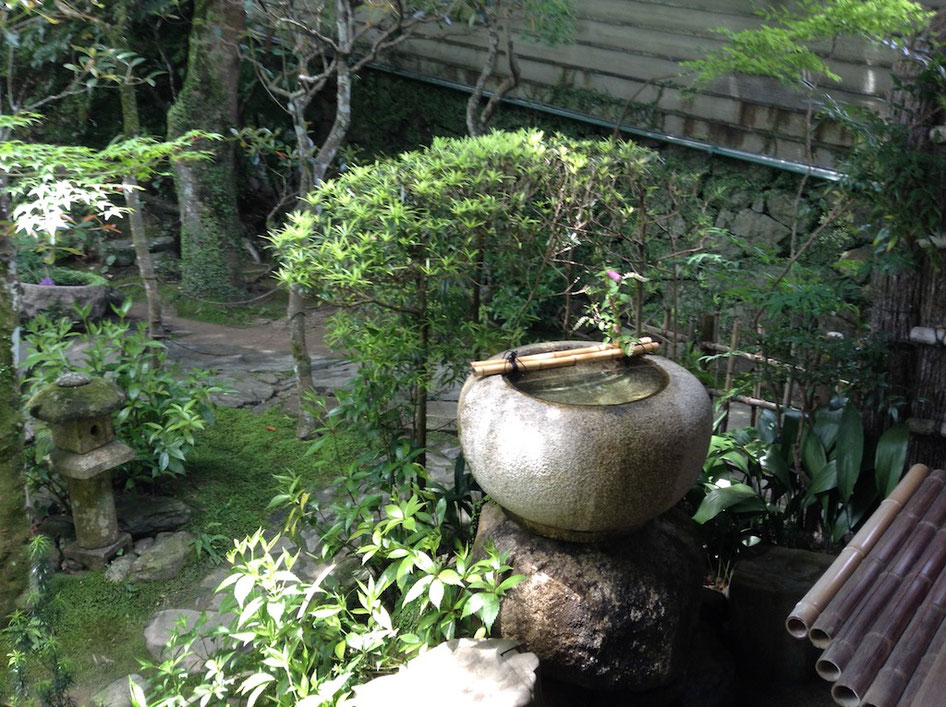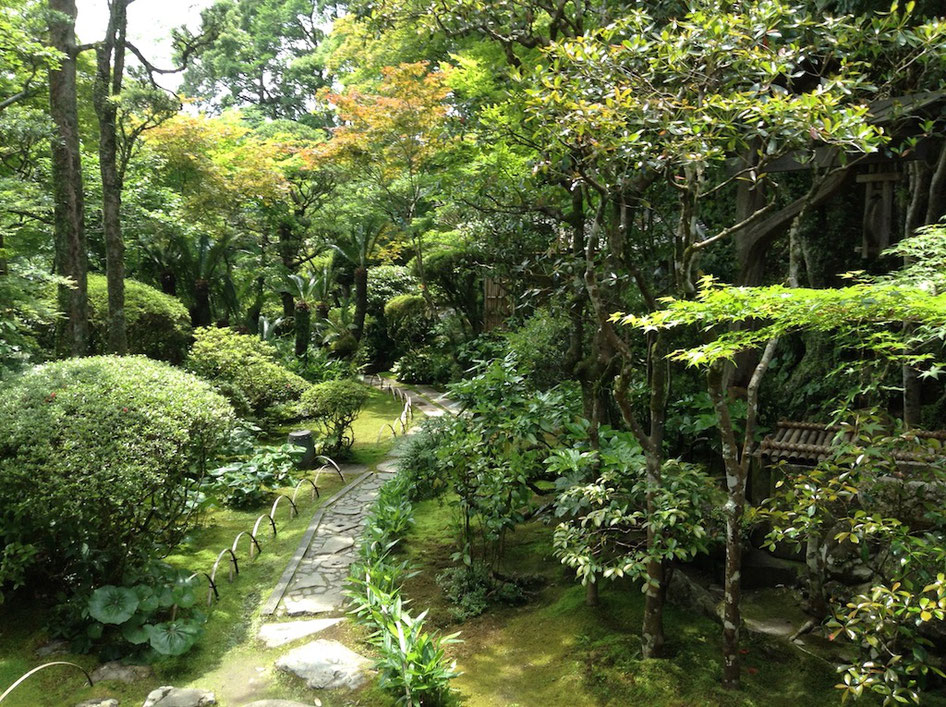 This building named "Furoan" is made near Hiji River.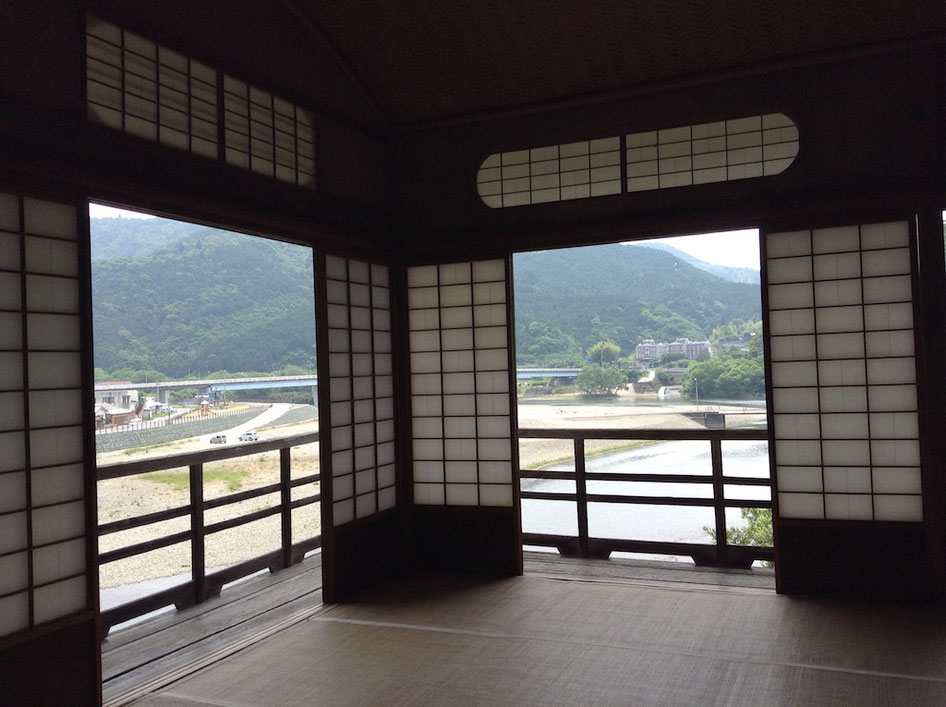 This is Garyu Jyaya, a Japanese cafe near Garyu Sansou.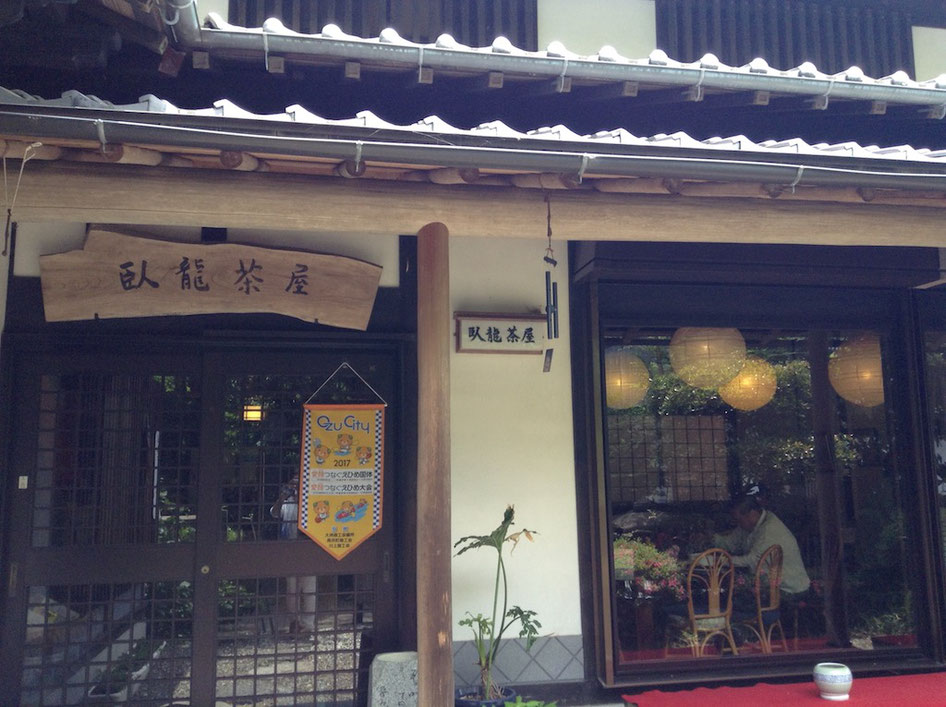 We can eat Japanese sweets and a light meal seeing the garden of this cafe.
This is a set of "Suishou" Mochi and dark green tea, famous menu of this cafe.
"Suishou" Mochi is tender and delicious.
("Suishou" means a crystal in Japanese language.)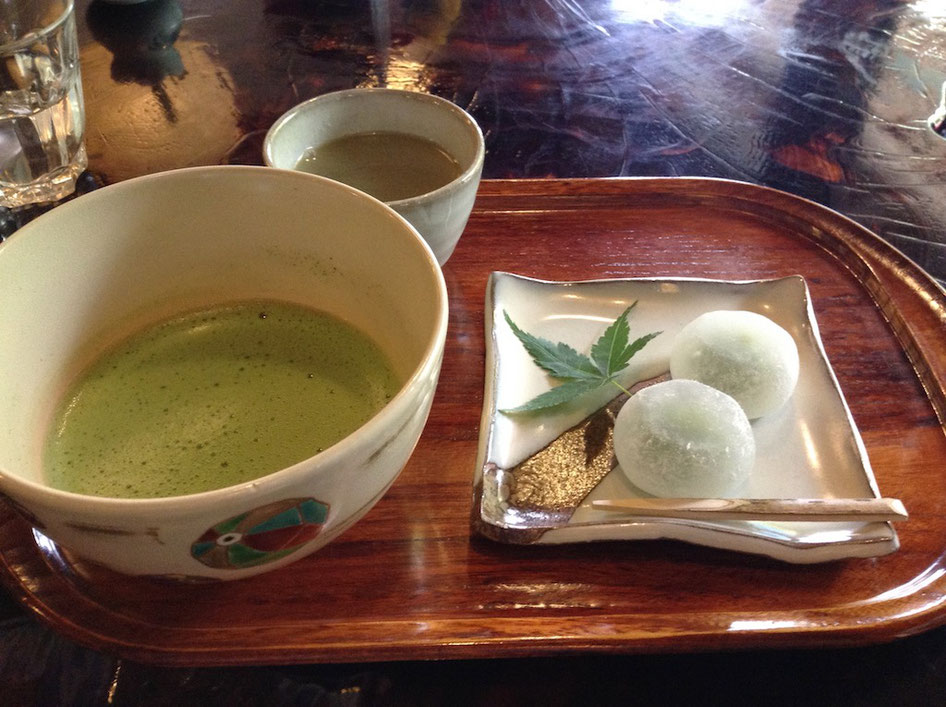 This is "Ohanahan Street" and there are some houses which is made in Edo Period and Meiji Period along this street.
"Ohanahan" is name of drama made by NHK in 1966, and this street has been called "Ohanahan Street" since it was shown in drama.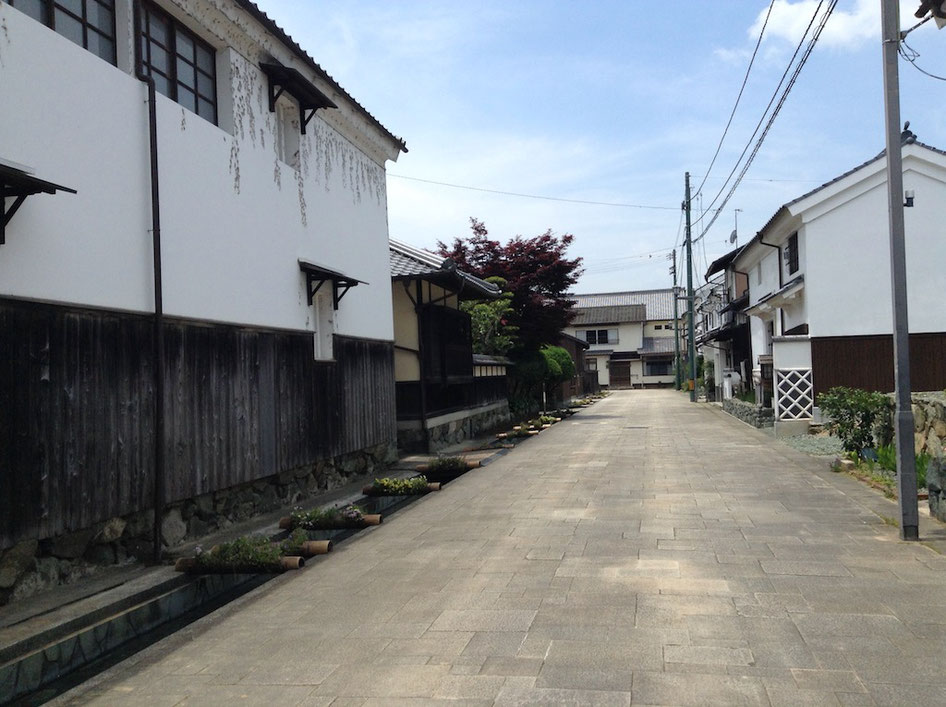 This street is short,but I found myself relieved and comfortable when I walked this street.