We had a nice rest in Iwakuni City, Yamaguchi Prefecture, Japan. 
A symbol of Iwakuni City is Kintaikyo-Bridge.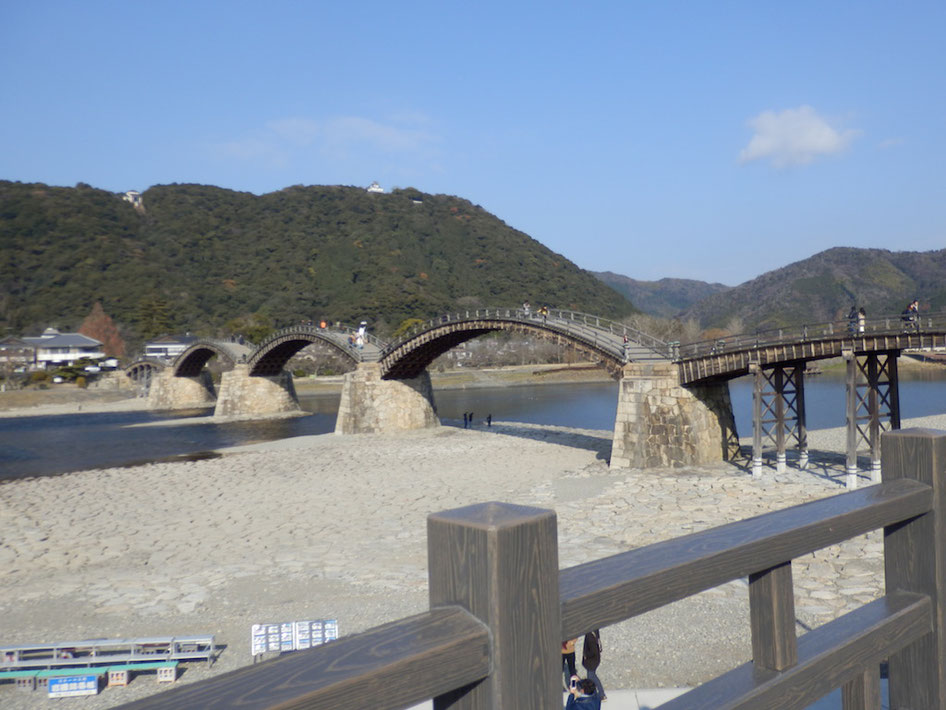 Kintaikyo-Bridge is a historical arch brdige and spans the Nishiki River near Iwakuni Castle.
It was built in 1673. It was broken by floodwaters three times and it was rebuild by original method each time.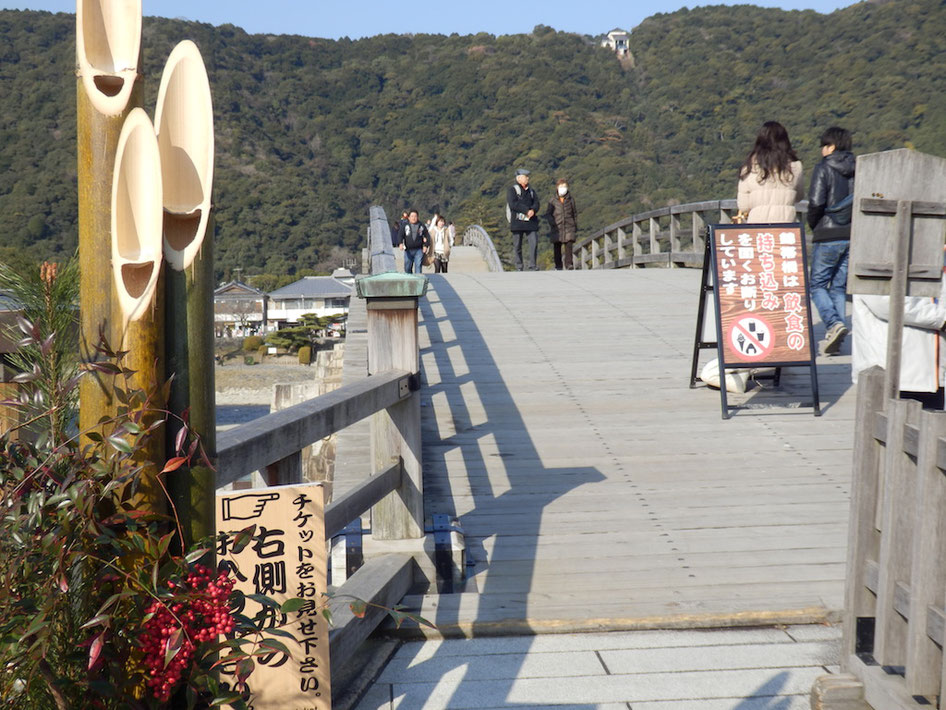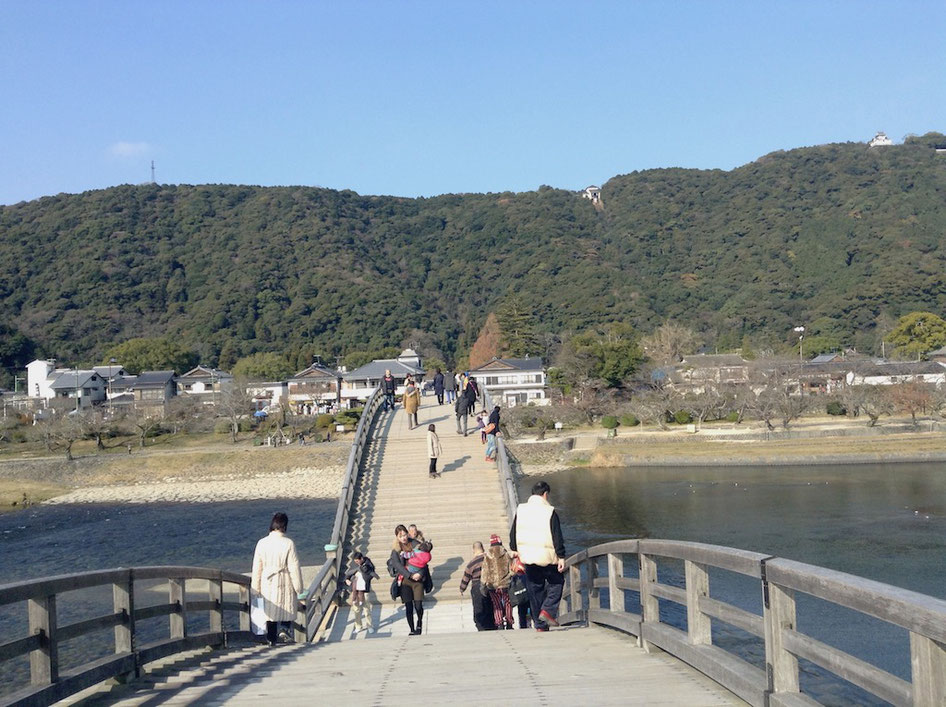 It was fine today and the view from Kintaikyo-Bridge were very well.
Nishiki River's water is very clean.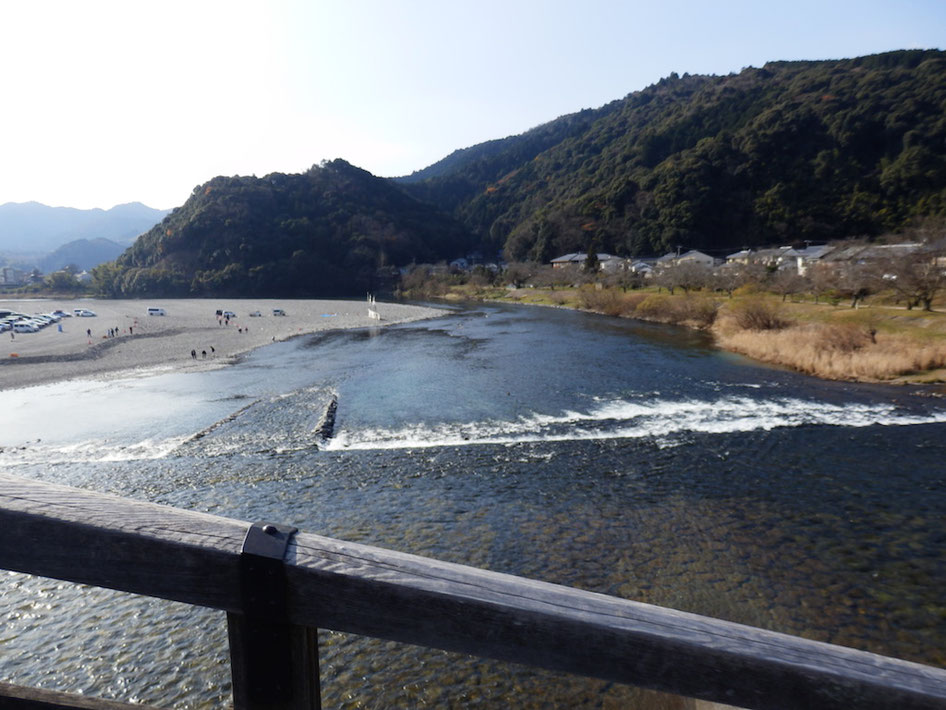 There are many Cherry Blossoms around Kintaikyo-Bridge and they are full in bloom between Late March and the beginning of April.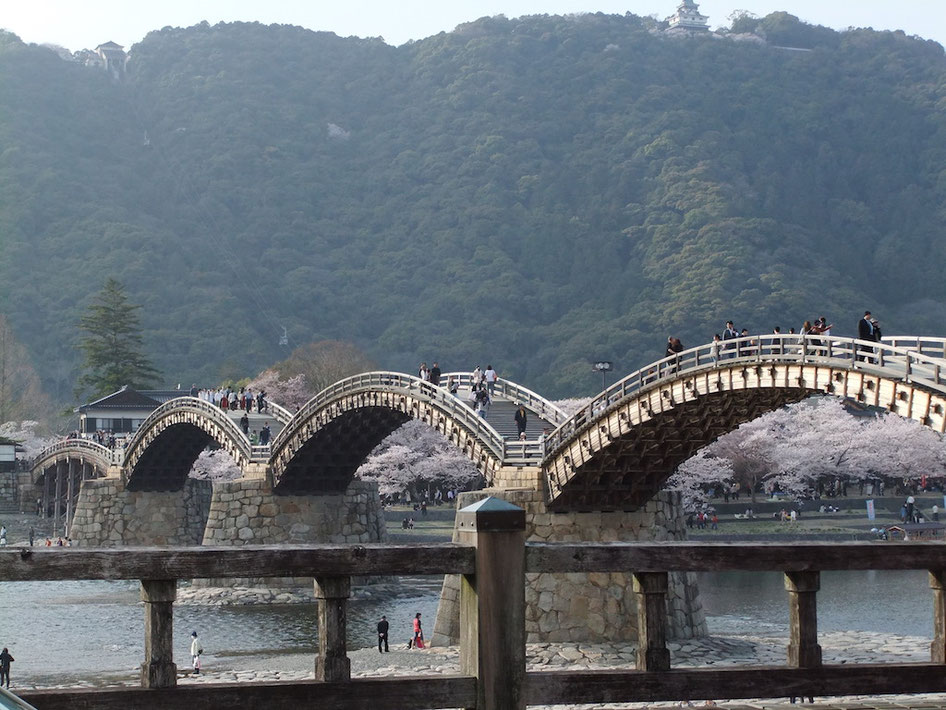 I went to Iwakuni Castle after Kintaikyo-Bridge.
Iwakuni Castle is on the top of Yokoyama Mountain and it is also called "Yokoyama-Castle".
Iwakuni Castle was built in 1608, but it was dismantled as per the Ikkoku-Ichijyo(One Castle Per Province) order established by the Tokugawa Shogunate in 1615.
Iwakuni Castle Castle Tower was rebuild in 1962.
There is the rope way for visitors to the top of Yokoyama Mountain.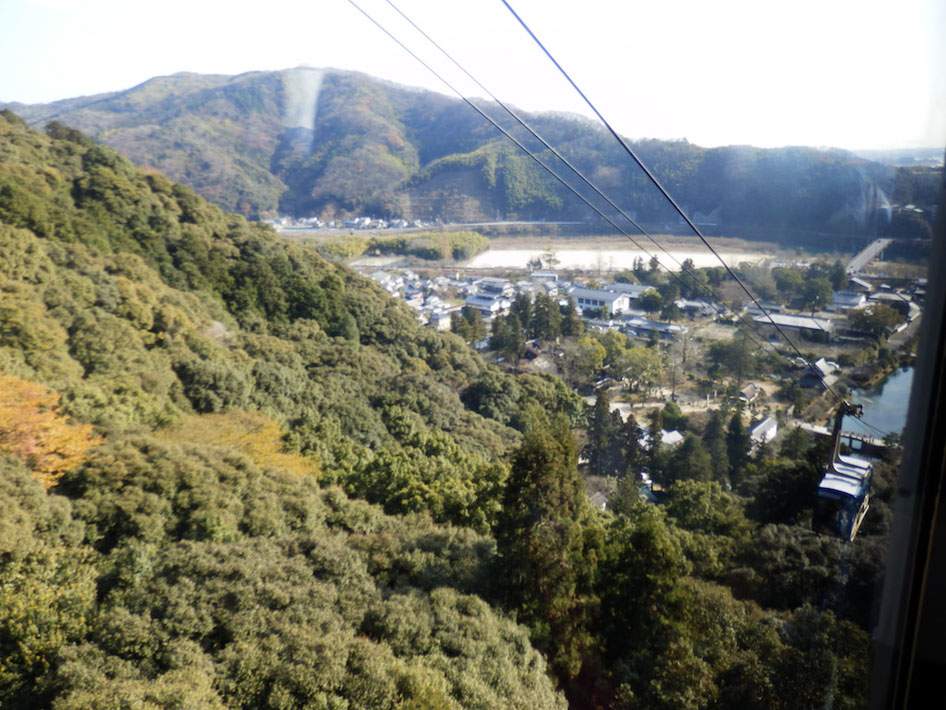 It is 5 minutes from the rope way station to Iwakuni Castle.
There is the dry moat around Iwakuni Castle.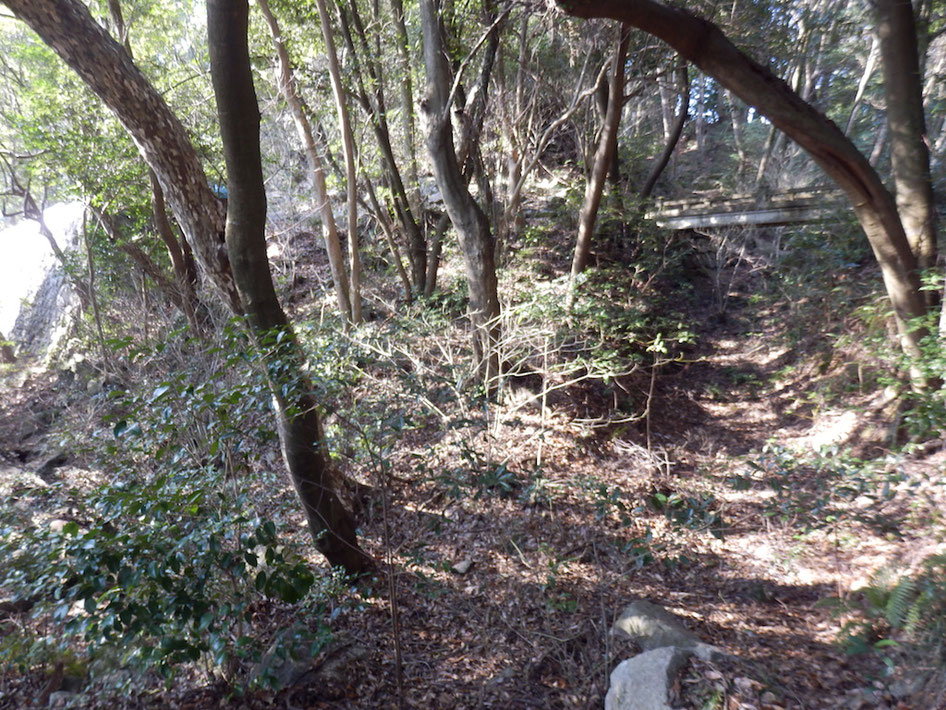 It is Iwakuni Castle Castle Tower.
The inner part of Castle Tower is museum and old swords are displayed.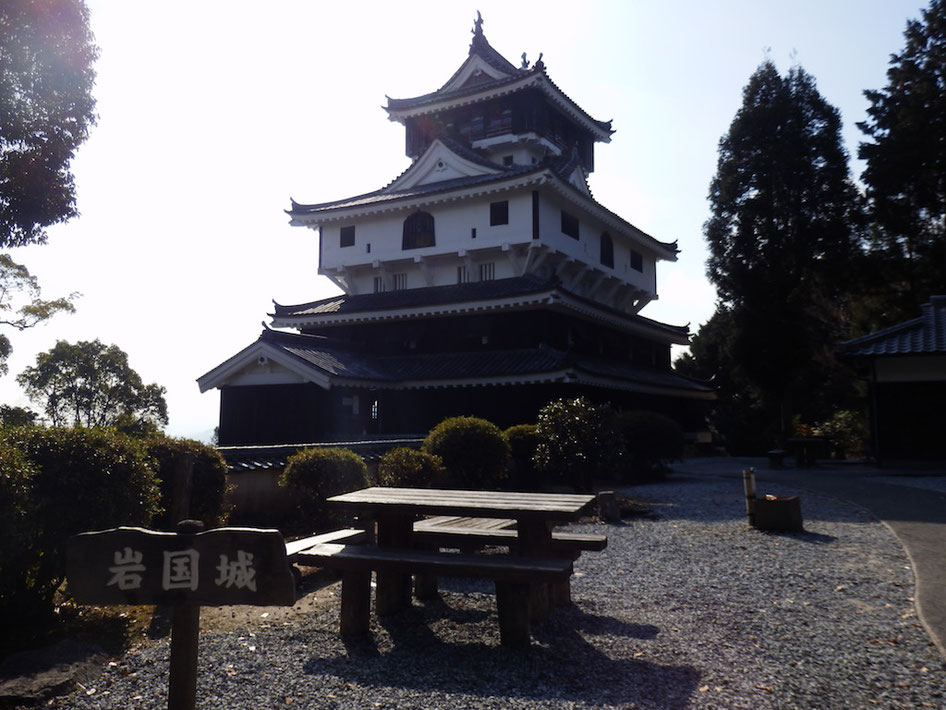 The view of Iwakuni City from the top of Castle Tower is beautiful.
It teaches me that Iwakuni City was made along Nishiki River.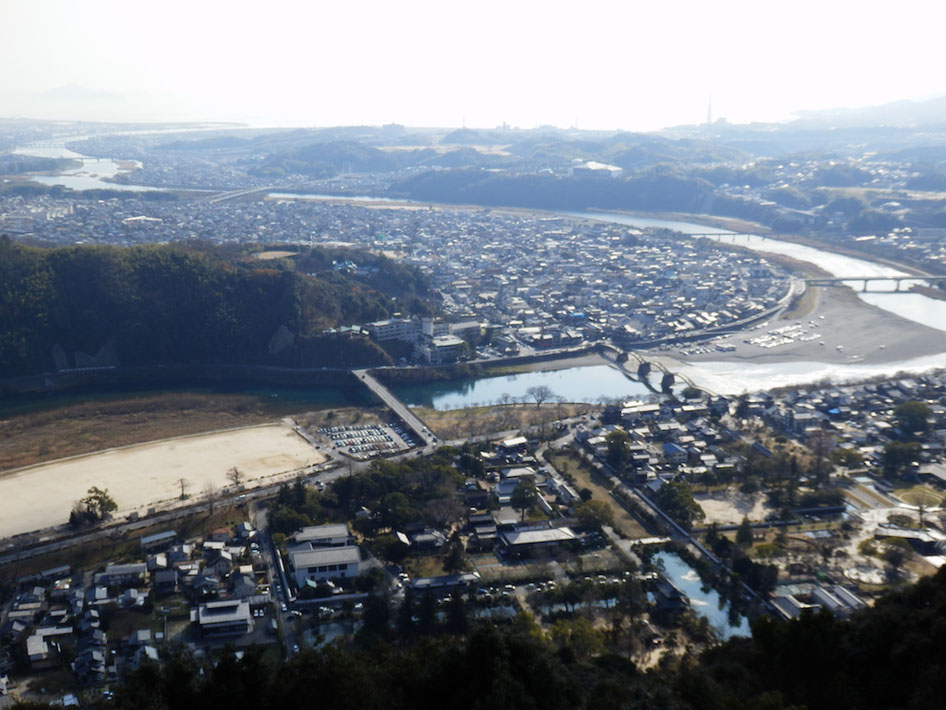 The foot of Yokoyama Mountain was the residence of Iwakuni Domain in the edo period and it is Kikkou Park now.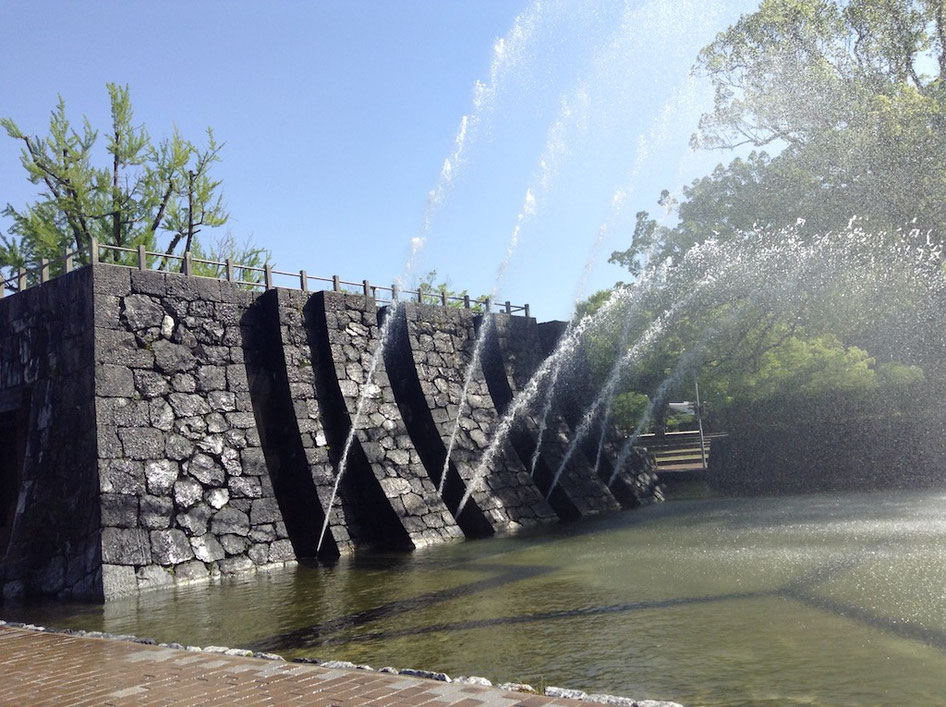 The admission ticket of Kintaikyo-Bridge, the rope way and Iwakuni Castle is sold at the entrance of Kintaikyo-Bridge.
It is 940 yen(about 8 US $).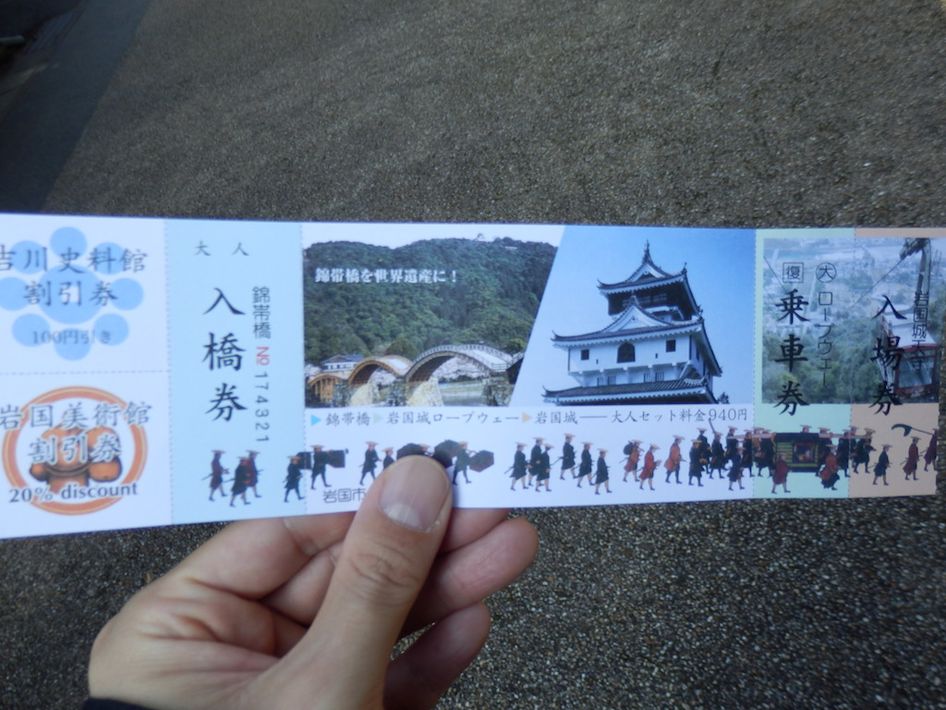 I recommend "Itsutsubashi-no-sato", a hot spring in Iwakuni Kokusai Kanko Hotel near Kintaikyo-Bridge.
Both hotel's guests and day-trippers can get into this hot spring.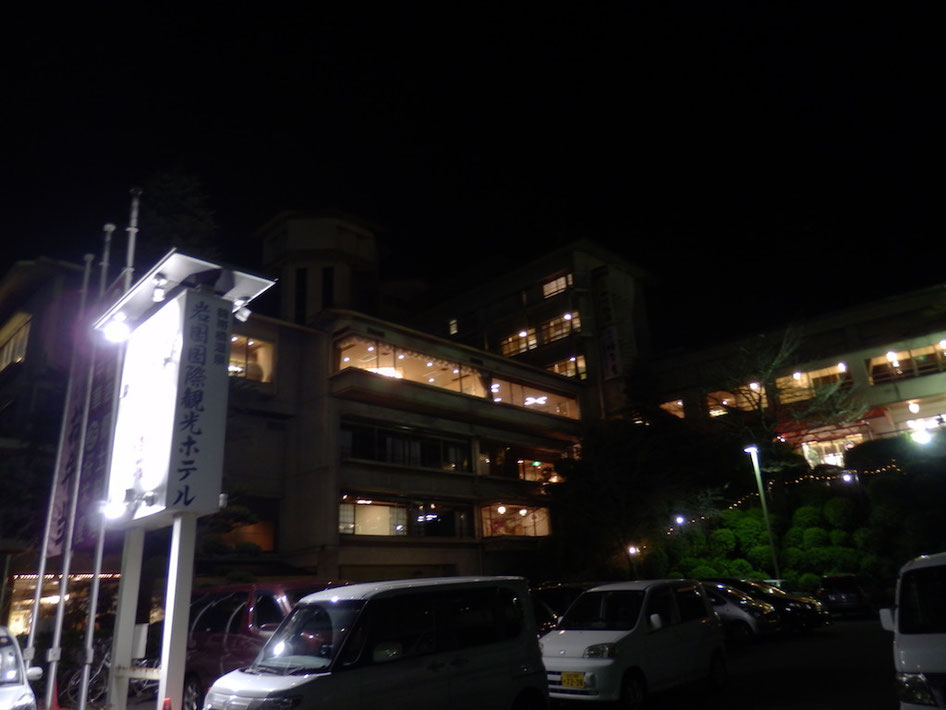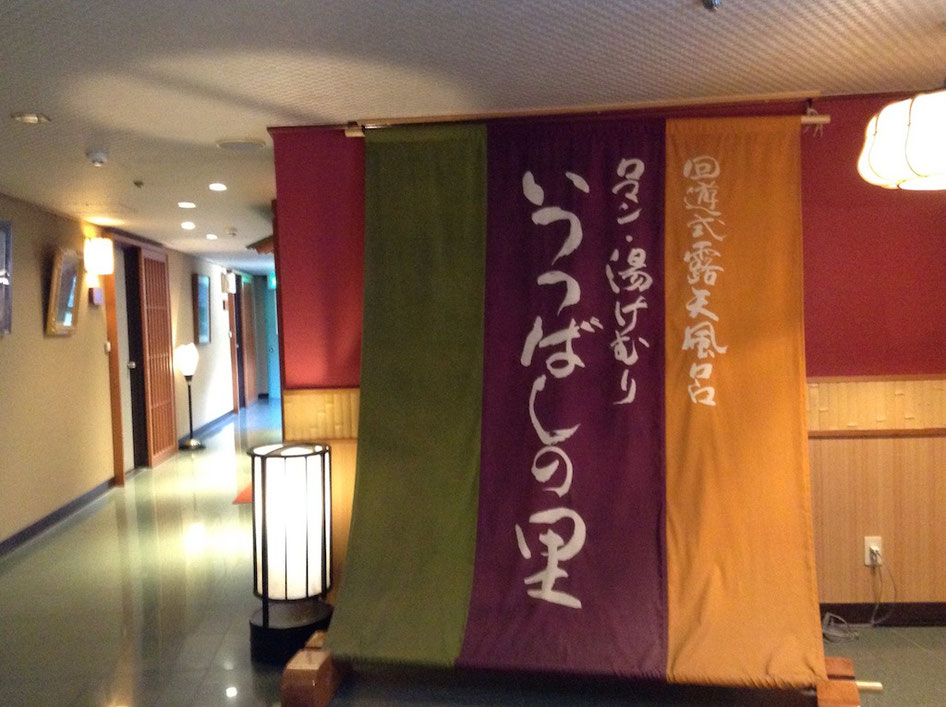 You can see Kintaikyo-Bridge at the viewing place of this hot spring.