I will introduce delicious restaurants and shops of Iwakuni City, Yamaguchi Prefecture, Japan.
1. Irori Sanzoku
At first, I will introduce "Irori Sanzoku Kuga" in Kuga town, Iwakuni City.
It is a classical Japanese restaurant and it is familiar to Yamaguchi and Hiroshima people.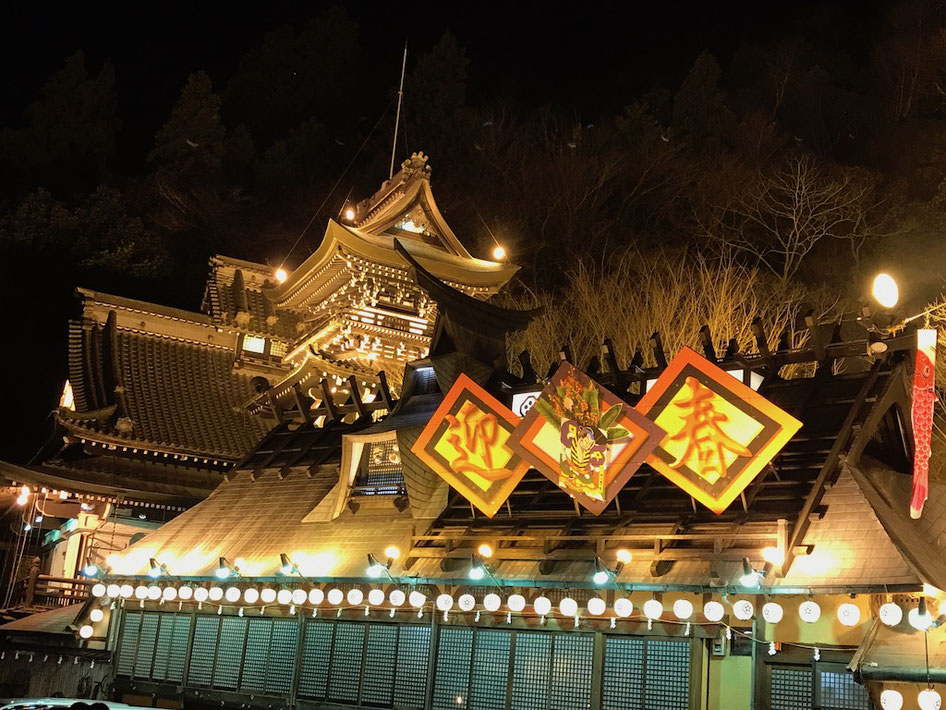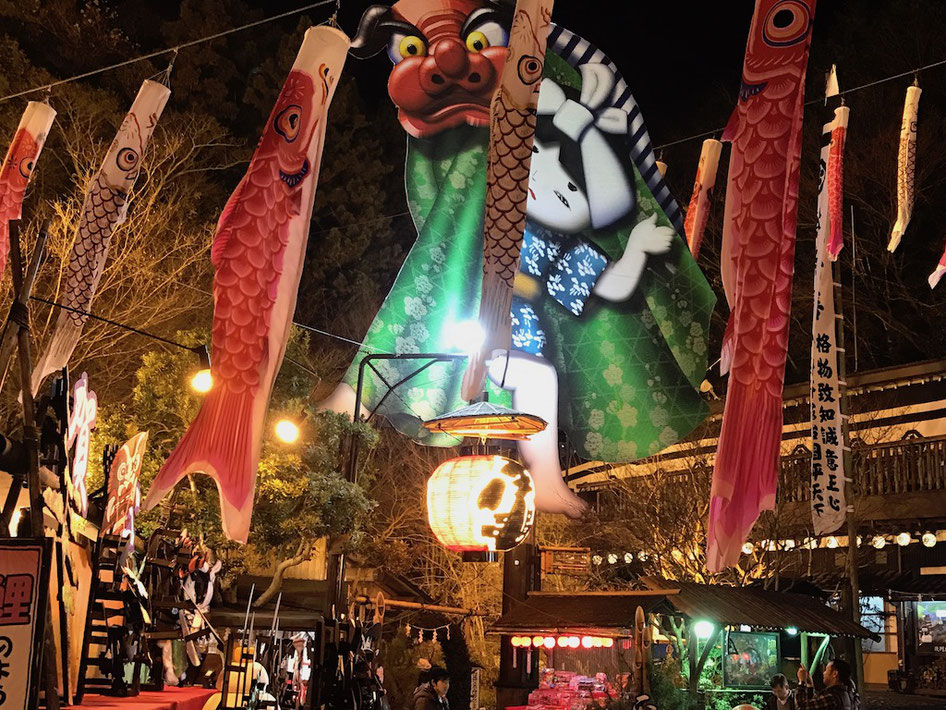 This picture's foods are "Sanzoku-Yaki", "Sanzoku-Musubi" and "Yamame-Shio-Yaki(Grilled cheery-salmon with salt)", famous menu of this restaurant.
"Sanzoku-Yaki" is grilled chicken over charcoal fire with sweet soy-sauce.
"Sanzoku-Musubi" is big rice ball and it includes salmon, umeboshi(pickled plum), and konbu(seaweed).
All foods of this restaurant are wild and delicious.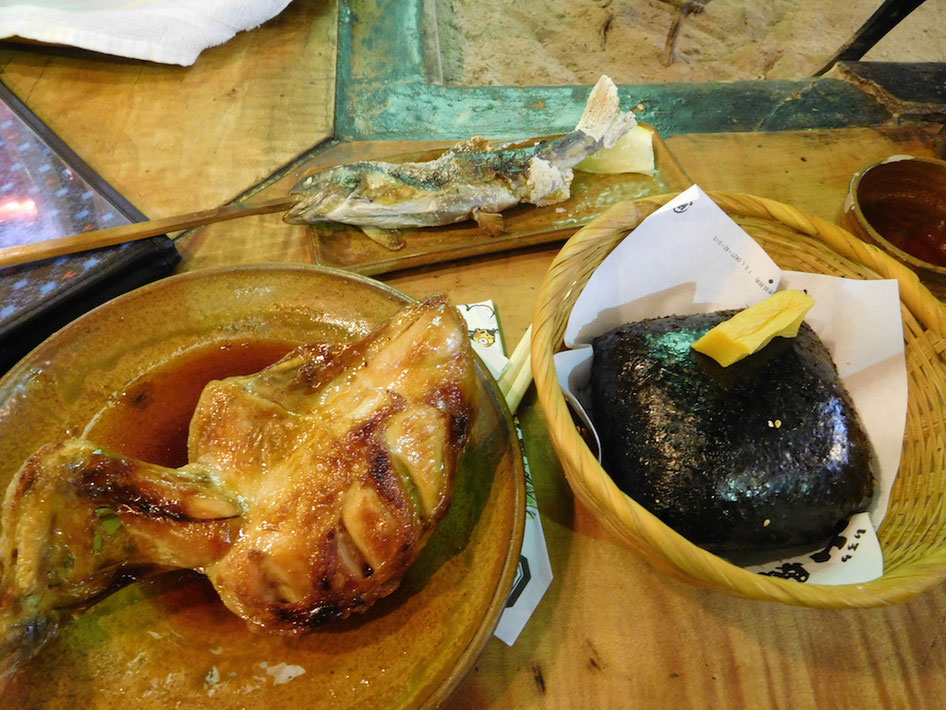 2. Mukyuka
Mukyuka is a grilled meat restaurant in Iwakuni City and it serves delicous meats.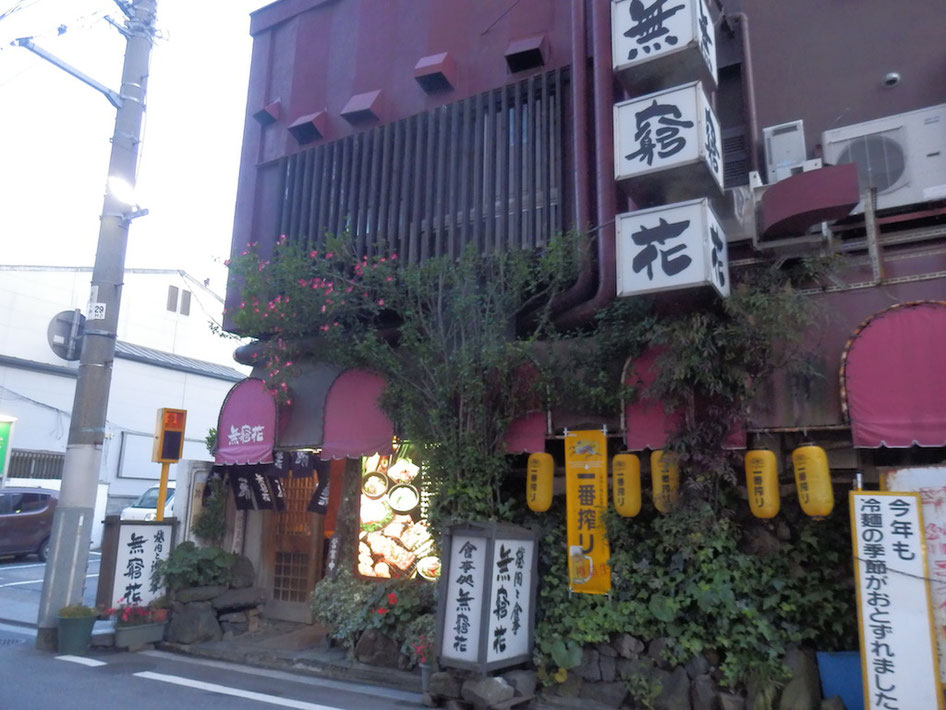 Especially, chuck and sparerib are very delicious.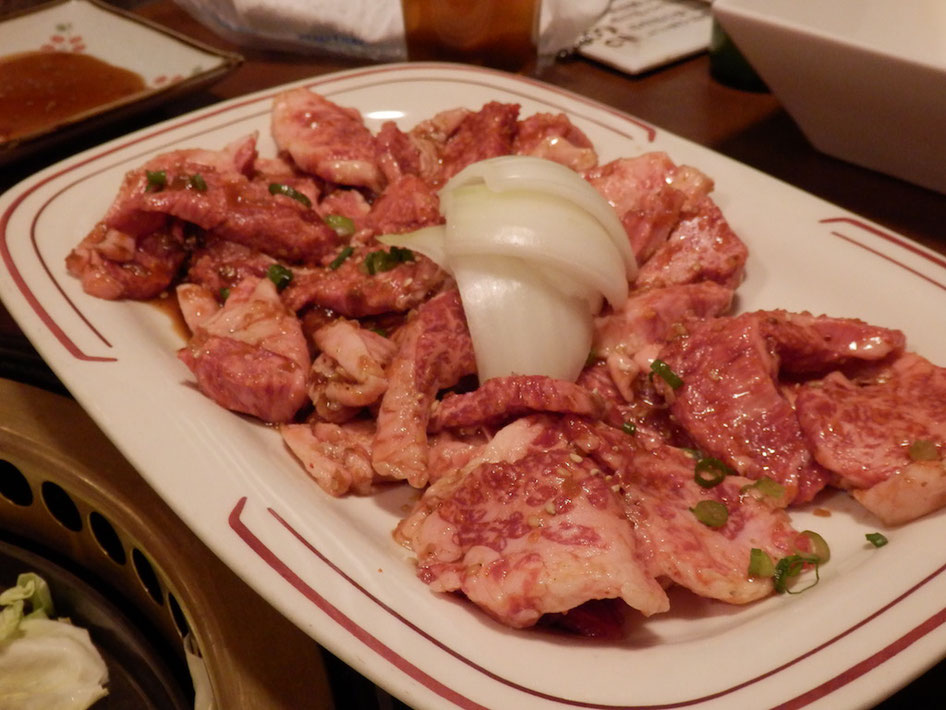 3. ISoharu
Isoharu is a Japanese restaurant in Iwakuni City.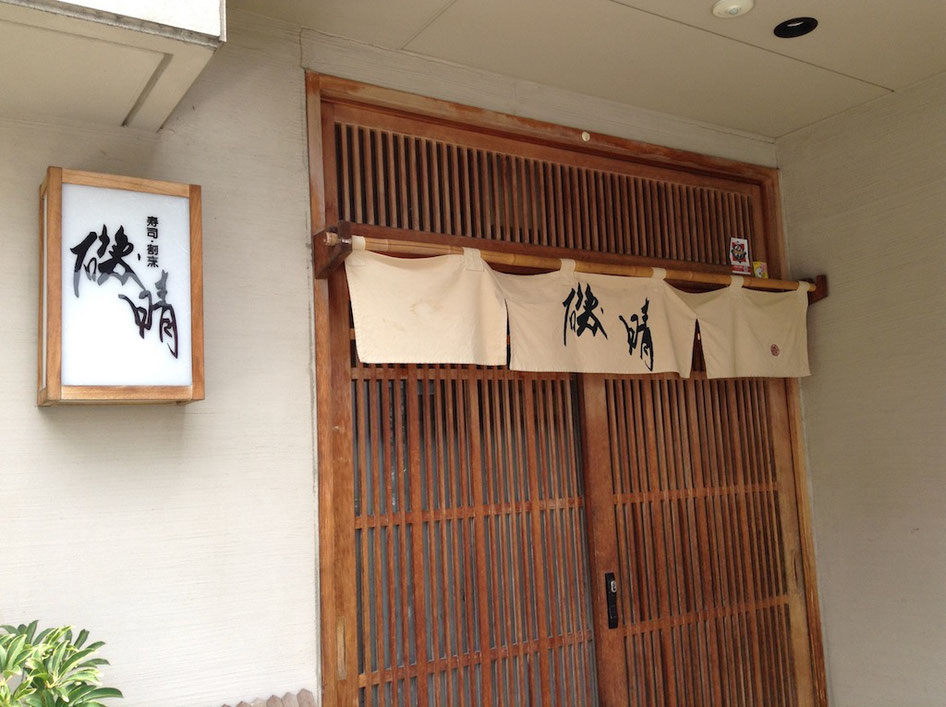 My recommendation is tea buckwheat noodles and sushi set.
Isoharu serves light and very delicious tea buckwheat noodles.
I like that Isoharu serves quail eggs with buckwheat noodle's soup.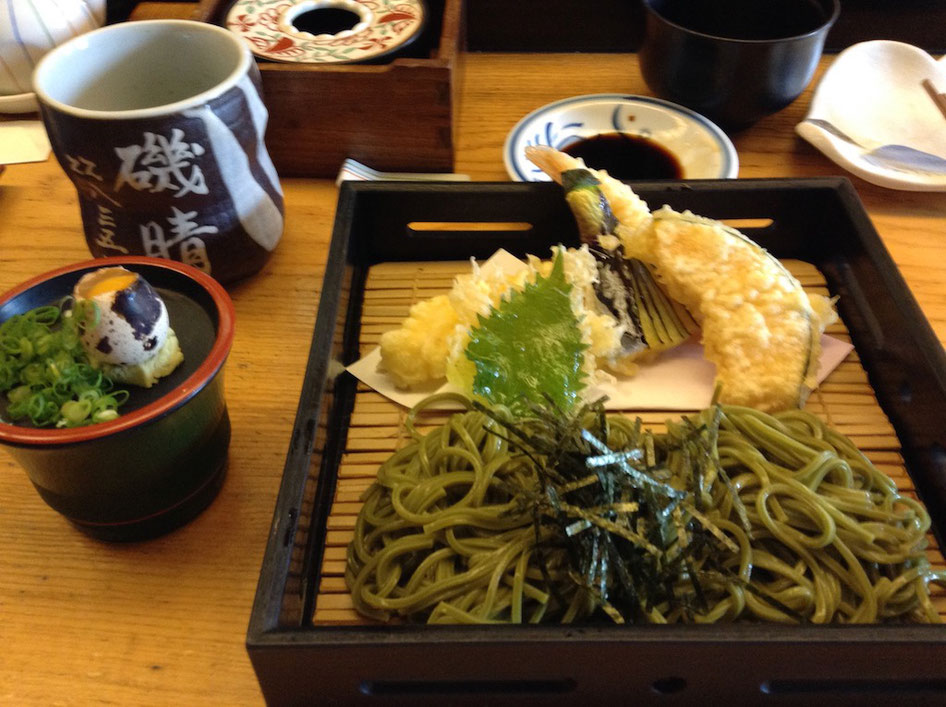 Ishoharu's sushi is fresh and very delicious.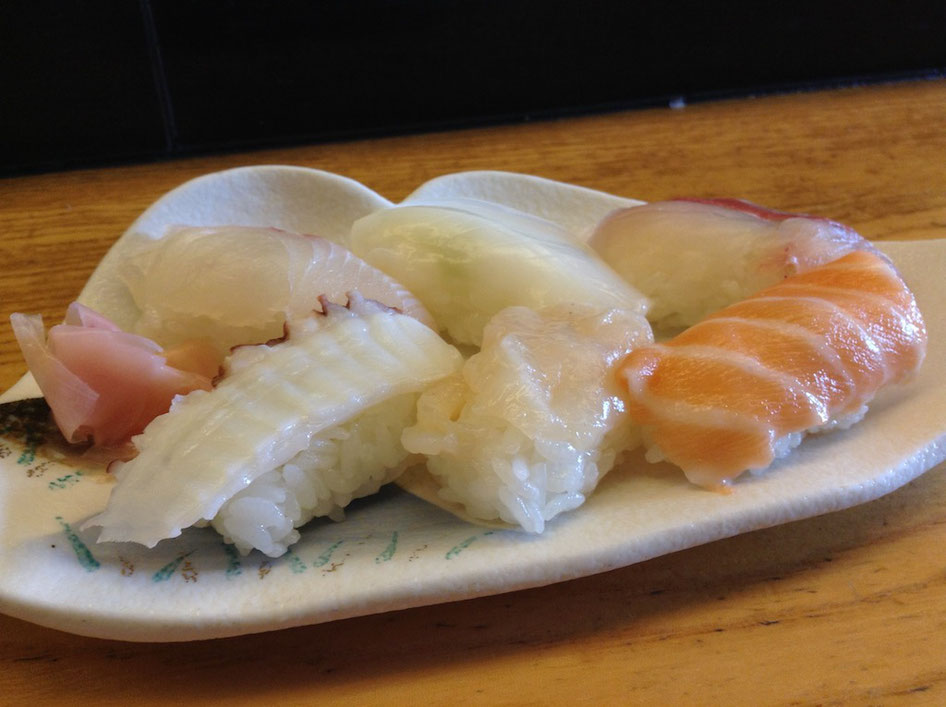 4. Italizan Izakaya fukuoka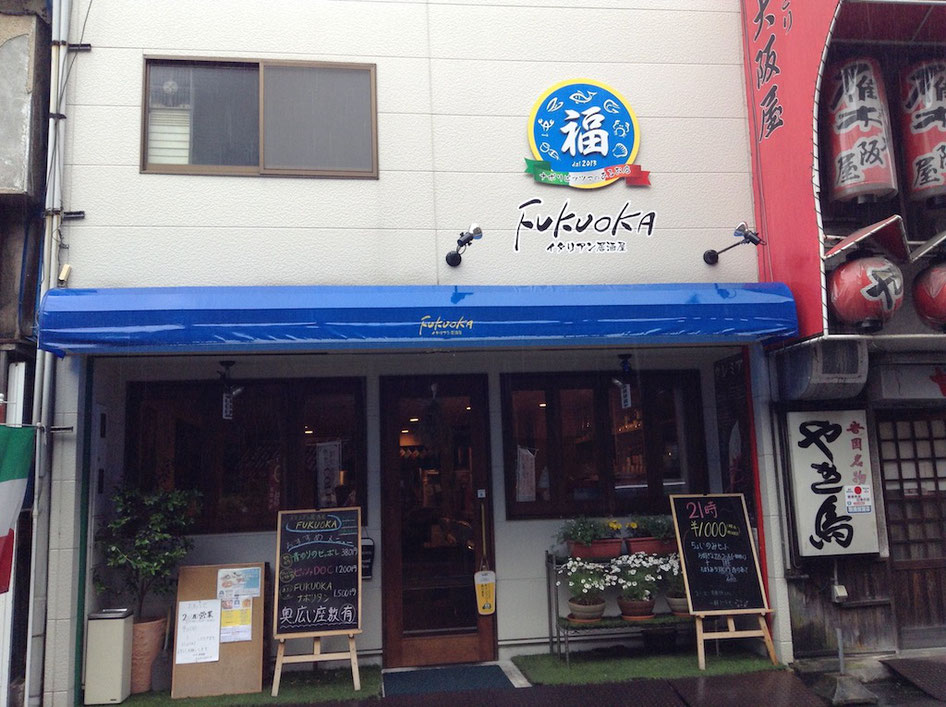 These are appetizer, pasta and pizza of lunch set.
Italian Izakaya Fukuoka serves elaborate dish including carpaccio of flounder and nanbanzuke(sweet and sour marinated dish) of sweetfish for appetizer.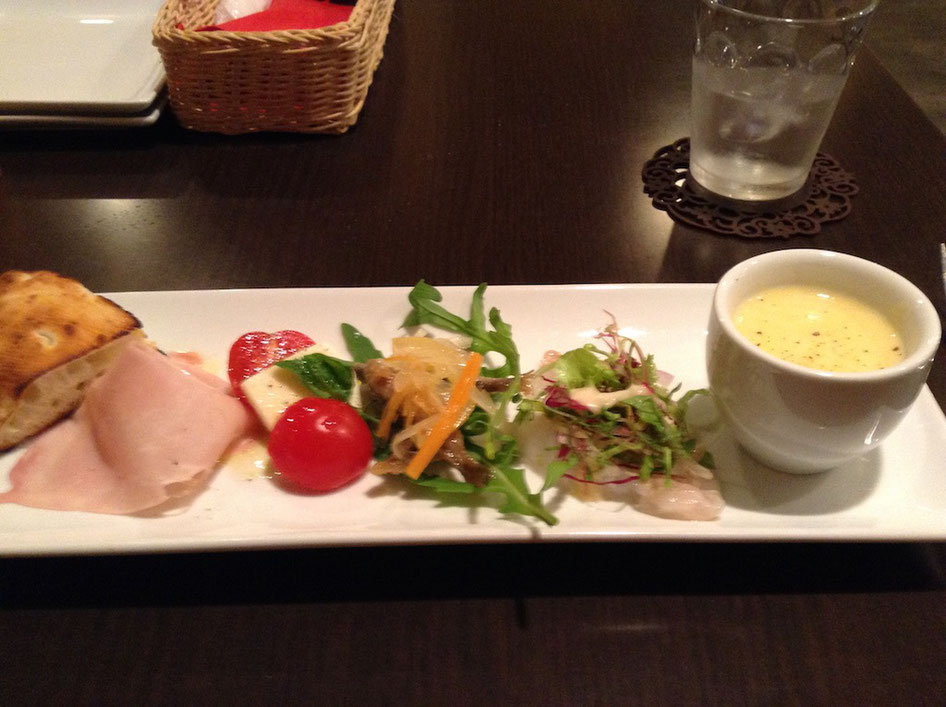 This restaurant serves classic pasta and pizza, and these are really good.
I very soon finished these off.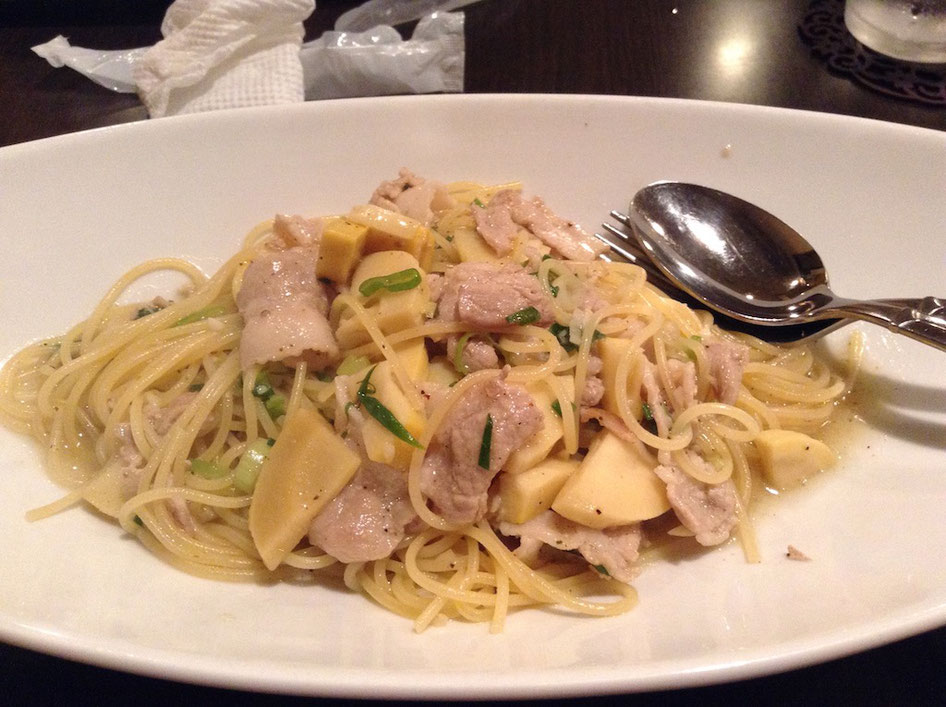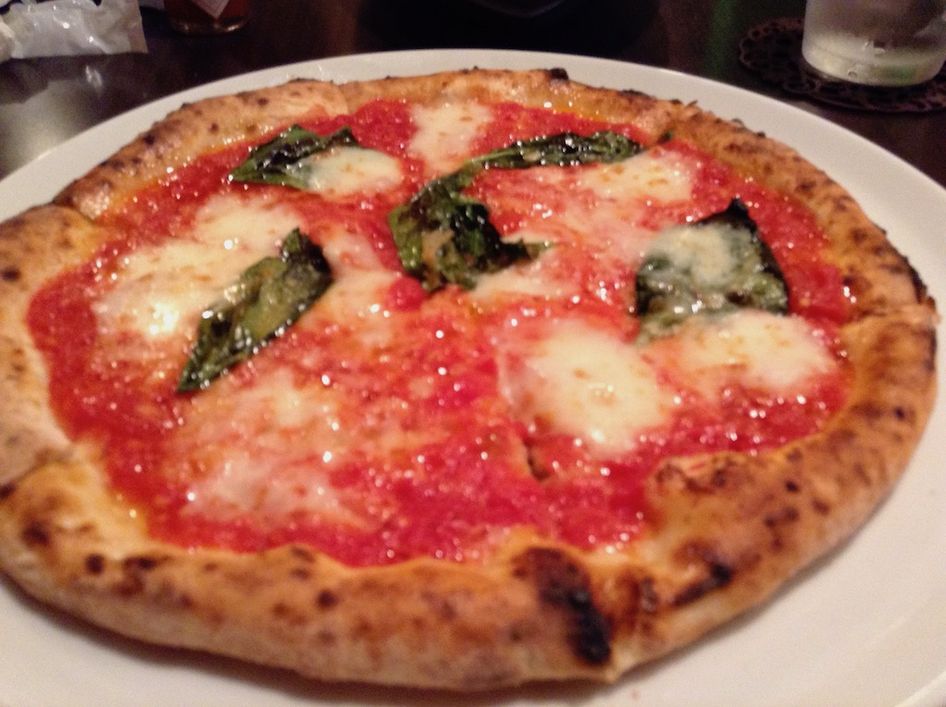 5. Sobatamaya
Sobatamaya is an Okonomiyaki restaurant in Iwakuni City.
There are many Hiroshima styled Okonomiyaki restaurants in Iwakuni City that is neat to Hiroshima.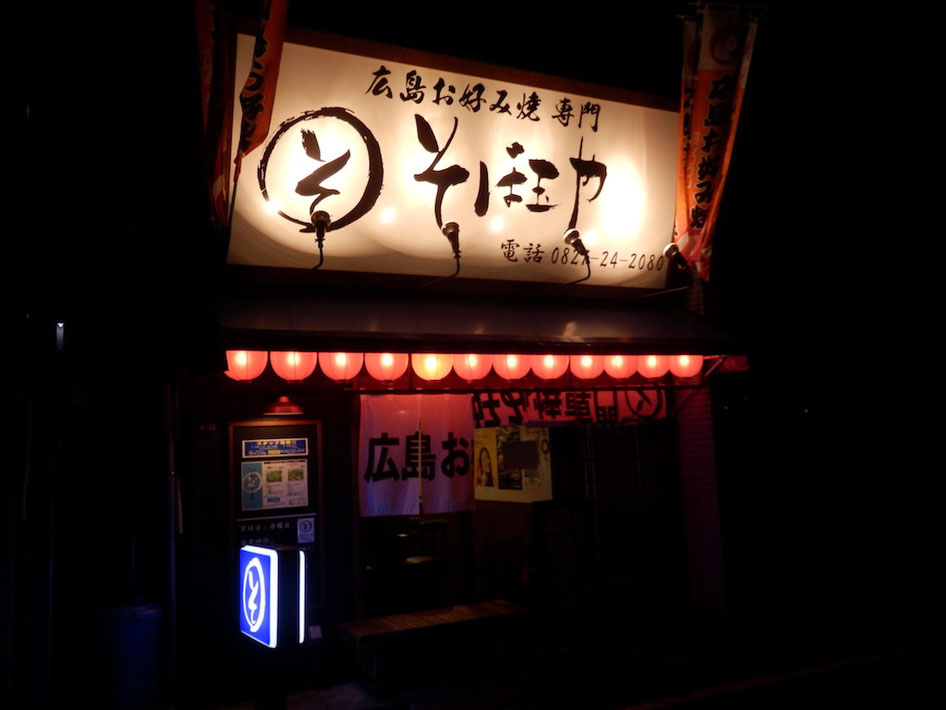 Sobatamaya's Okonomiyaki is big and delicious.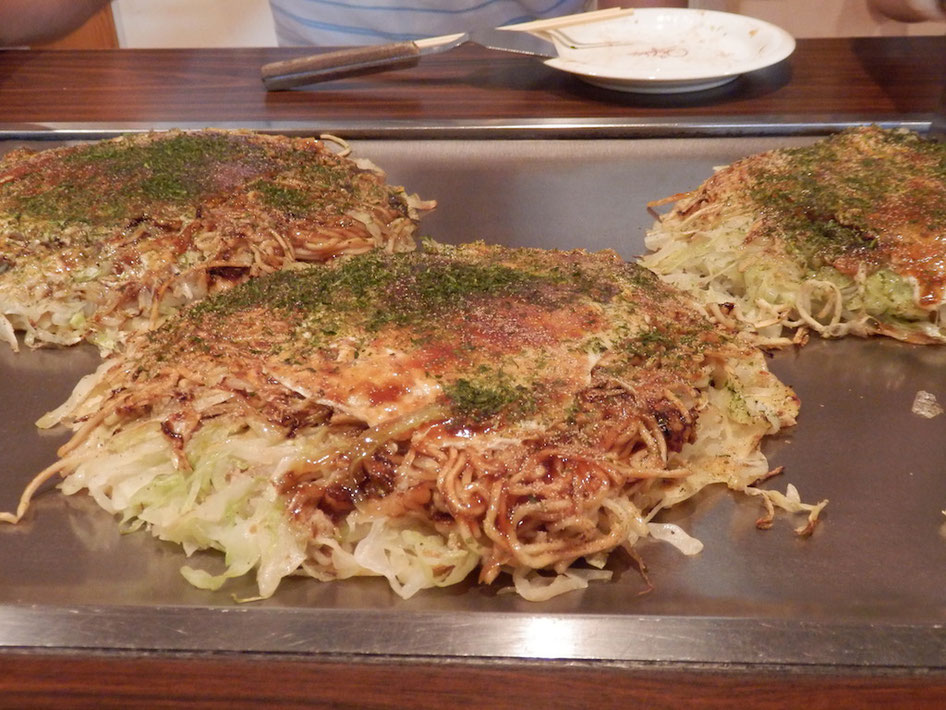 6. Suehiro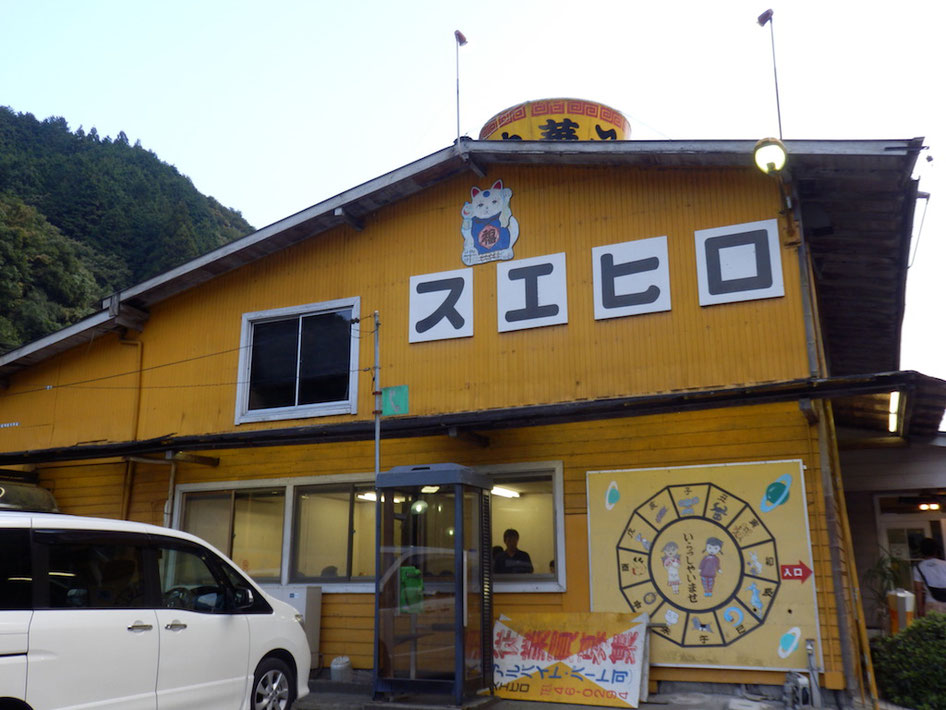 It is good to eat Rahmen with many green onions and soybean sprouts.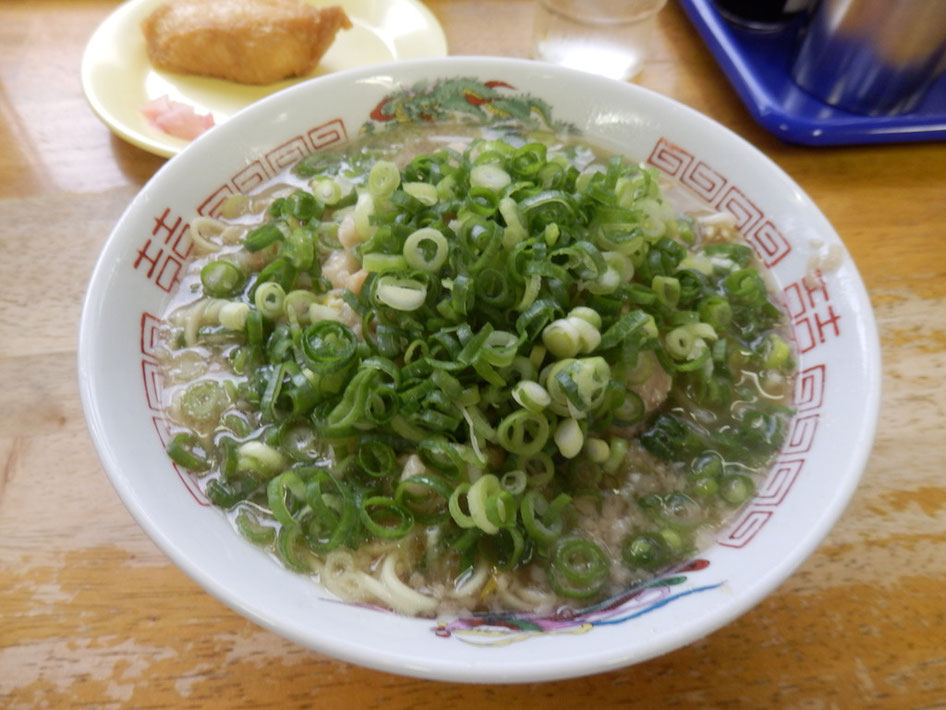 7. marifu Coffee
Marifu Coffee is a cafe near Marifu Elementary School in Iwakuni City.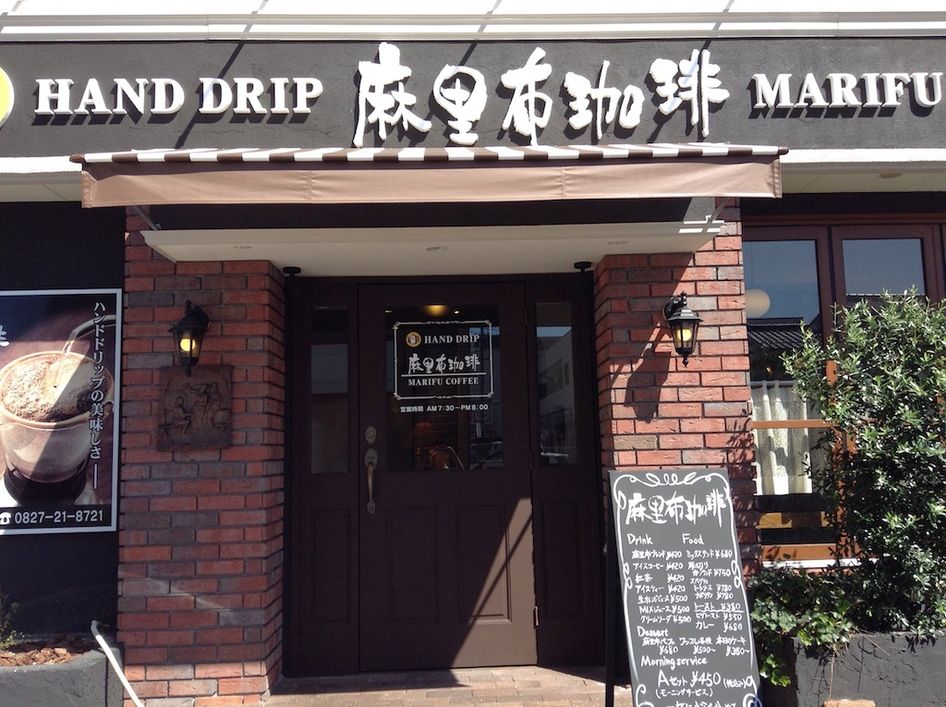 Marifu Blend has rich taste and delicious.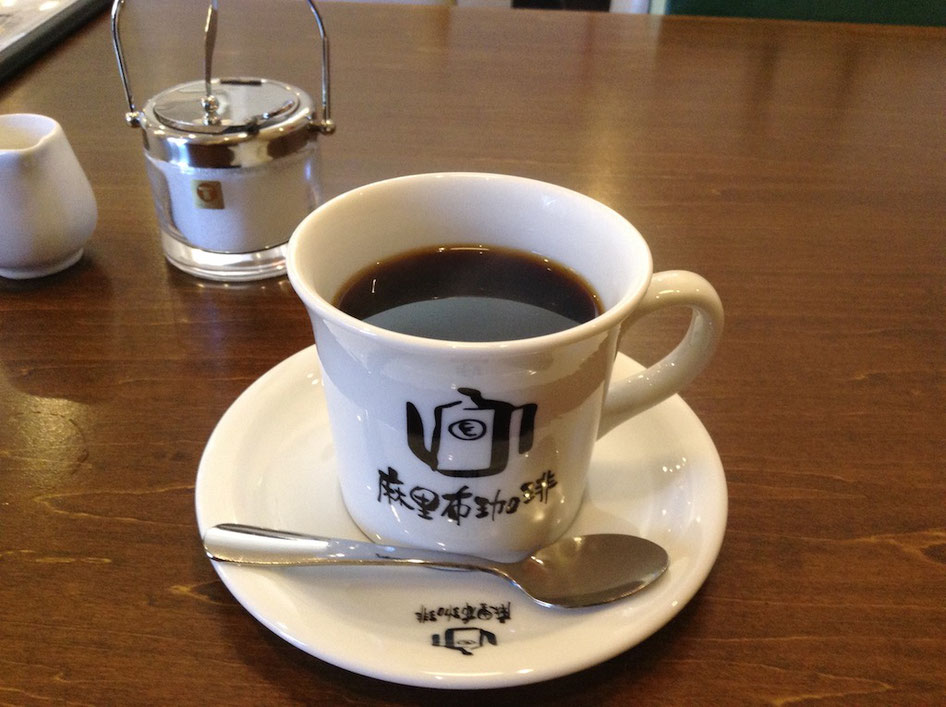 This picture is morning specials.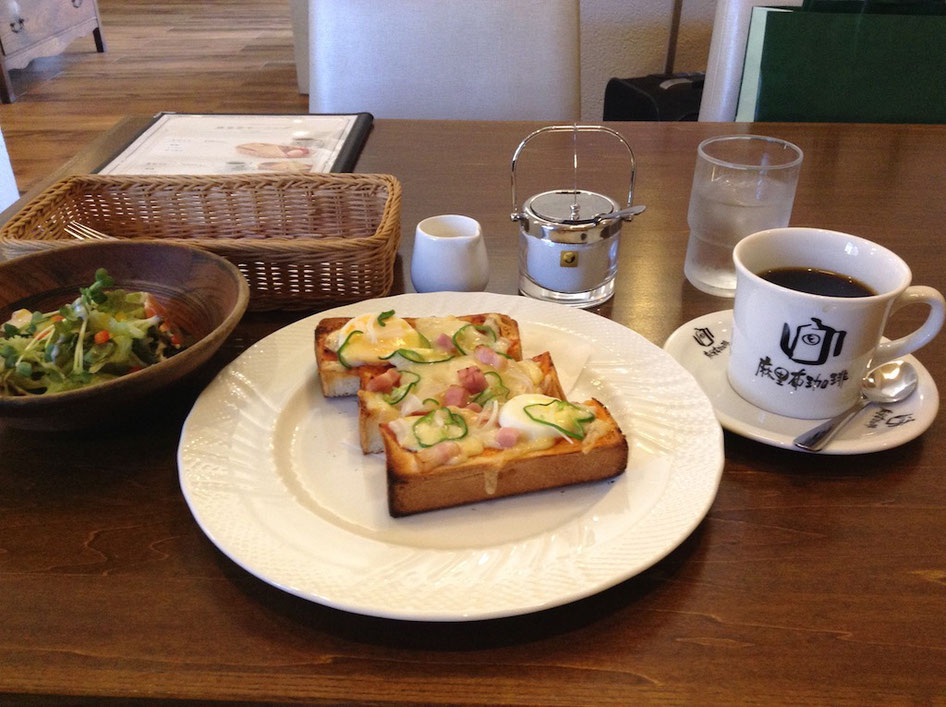 8. Loire
Loire is a sweets shop in Iwakuni City. 
My recommendation is "Conque".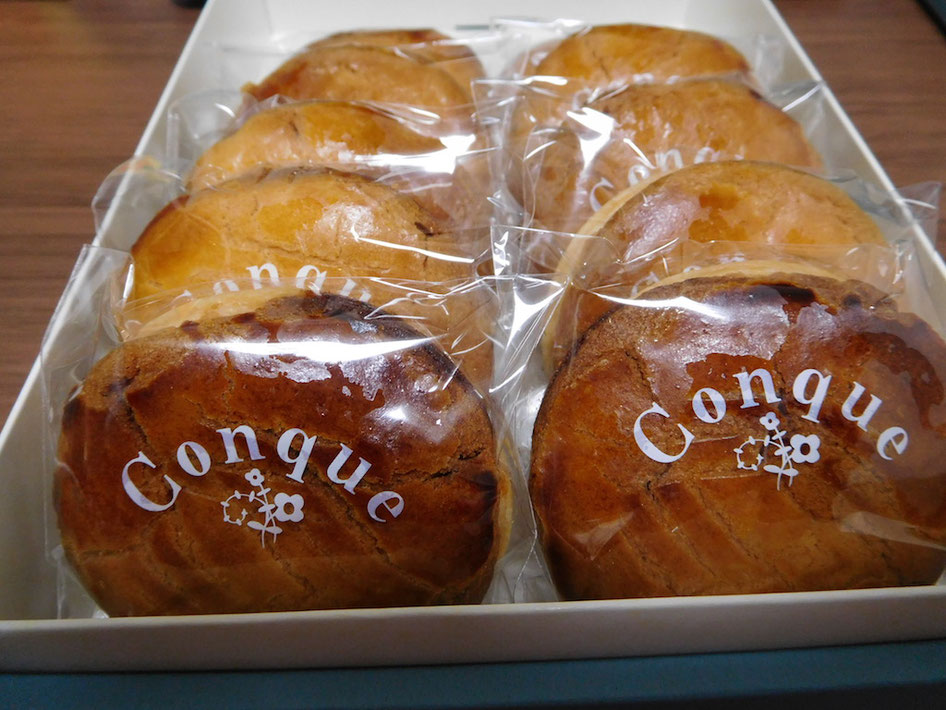 "Conque" is made of pie dough and sweet red-been and it is very delicious.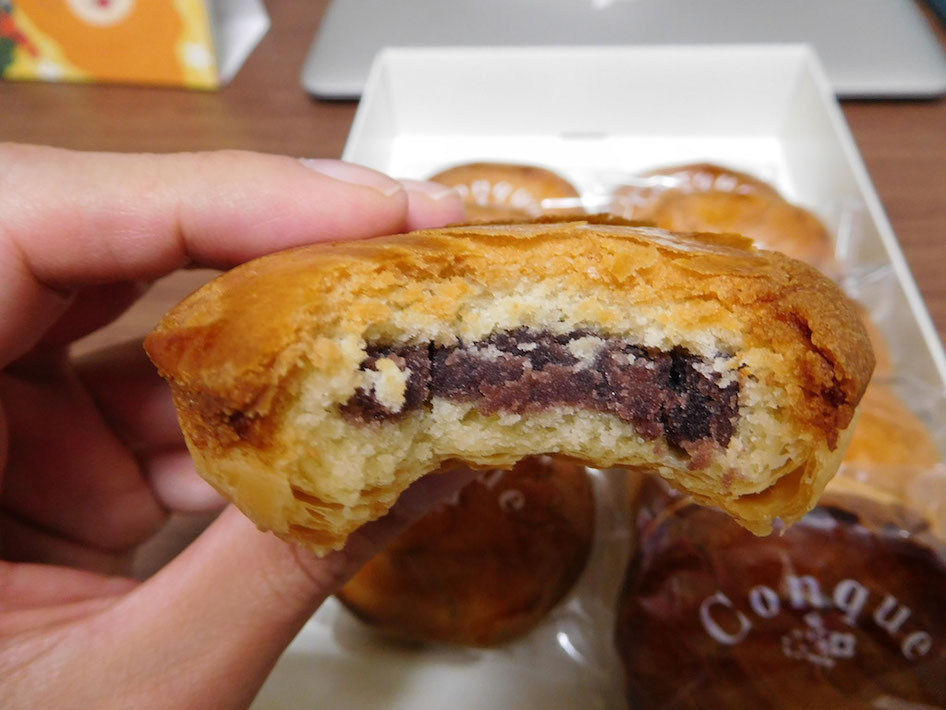 9. matsuura-suisan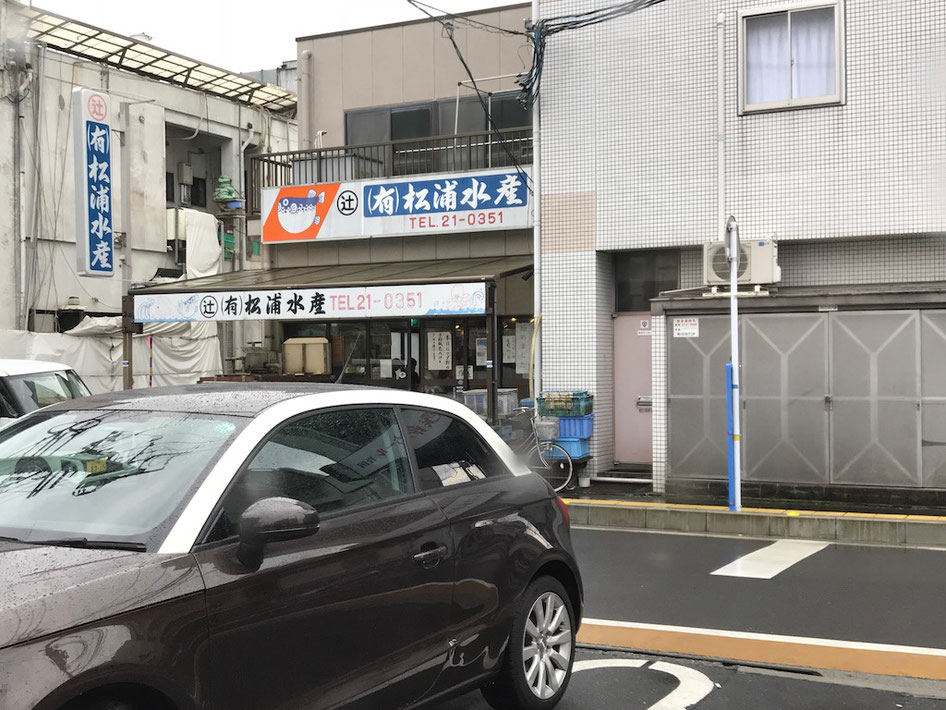 Matsuura-Suisan serves good quality affordable puffer fish because Iwakuni City is close to Shimonoseki City, a famous place of puffer fish.