[日本語]
Ehime Tart, a sponge cake spread with sweet bean paste, has been made from Meiji Period in Ehime Prefecture, Japan.
Sadayuki Matsudaira, the lord of Matsuyama, was taught recipe for European sweets in Nagasaki and he thought recipe for Ehime Tart in Edo Period.
In Meiji Period, Matsudaira(Hisamatsu) Family taught Matsuyama City's confectioners recipe for Tart, and Tart was spread over Ehime Prefecture.
I introduce famous shops of Tart.
1. Ichiroku Tart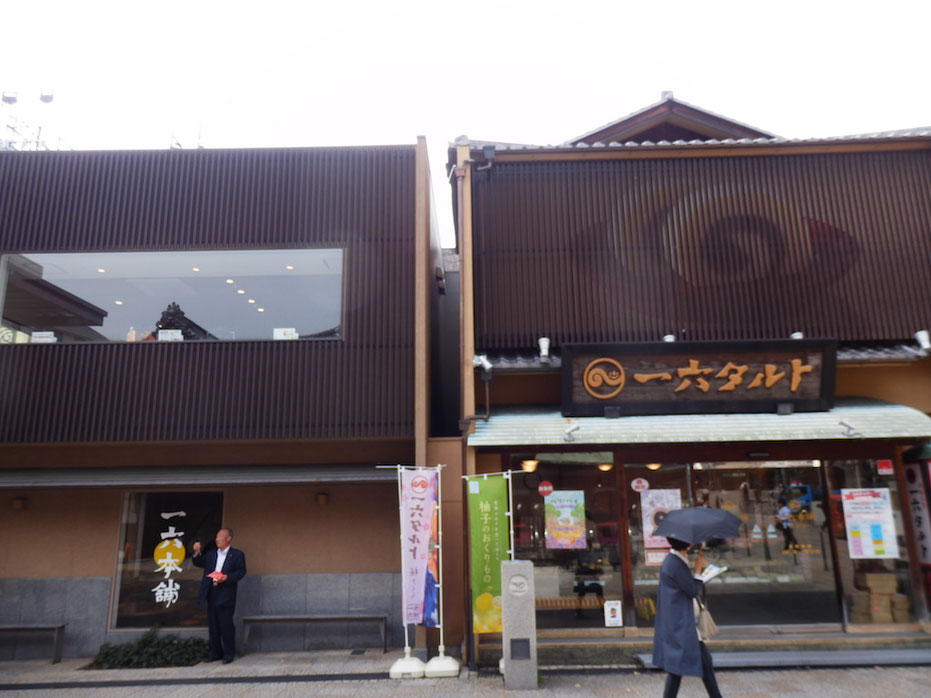 We can eat sweets seeing Dogo Onsen(Hotspring) Honkan(Main Building) in Ichiroku Saryo.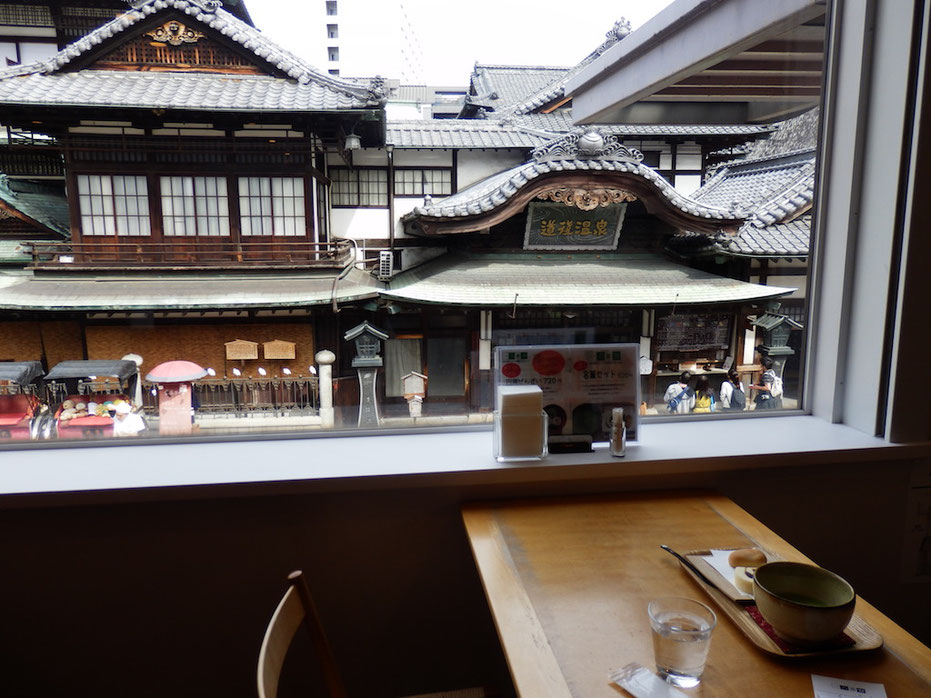 This is "Meika Set", a famous menu of Ichiroku Saryo.
It has green tea, Tart and other Japanese sweets.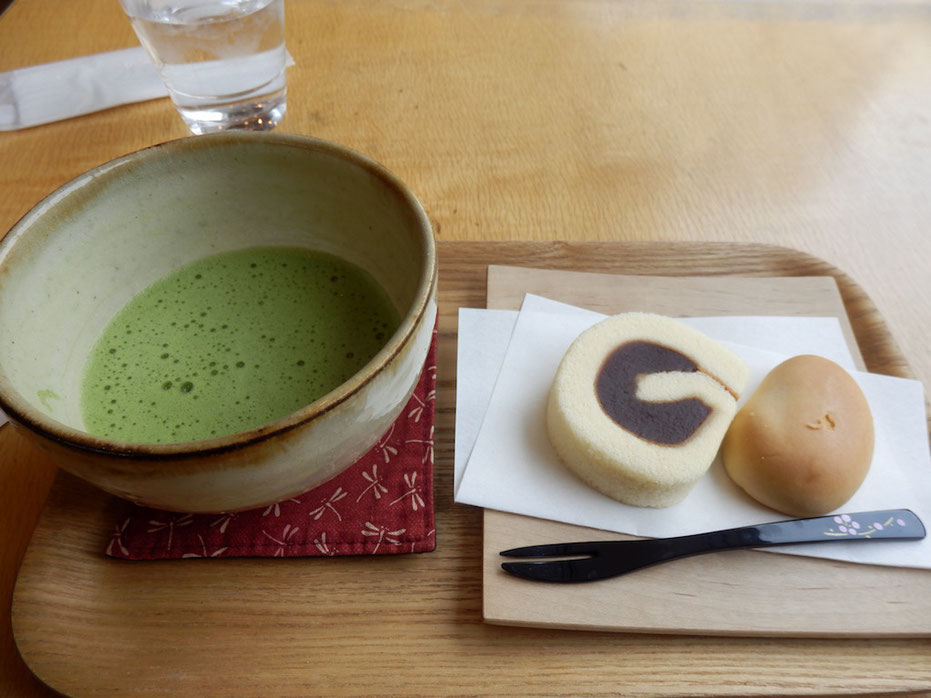 This is Ichiroku Tart.
 A sponge cake has a little peculiar flavor and been paste is sweet.
2. Rokujiya Tart
After, I went to "Rokujiya Dogo" near Dogo Onsen(Hot spring).
Rokujiya is one of the long established companies making Tart, too.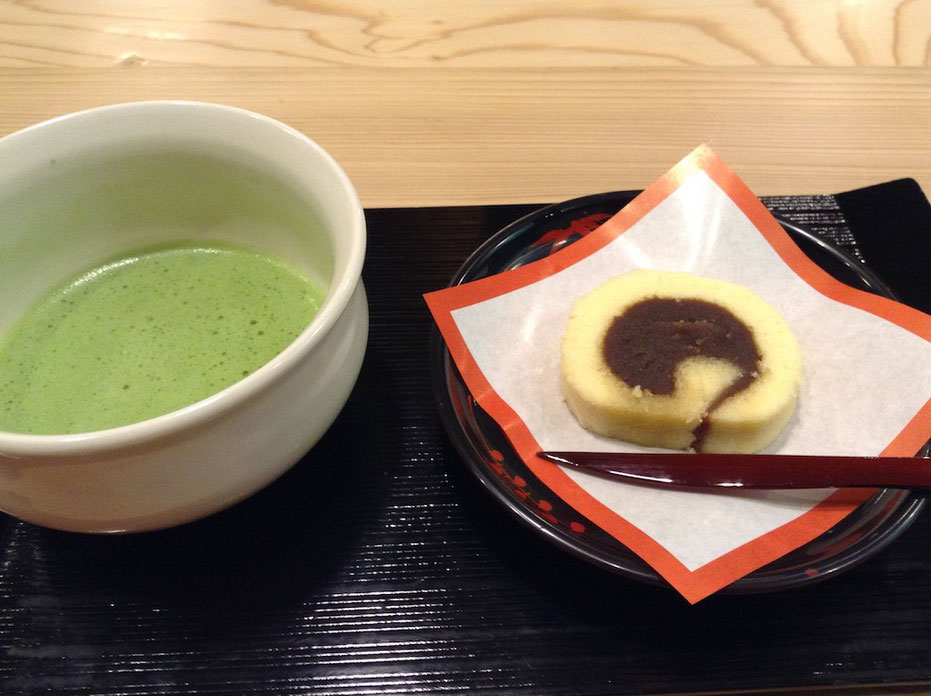 We can have green tea and Tart Set at Rokujiya Dogo.
This is Rokujiya Tart. I felt that Rokujiya Tart has a little sweeter than Ichiroku Tart.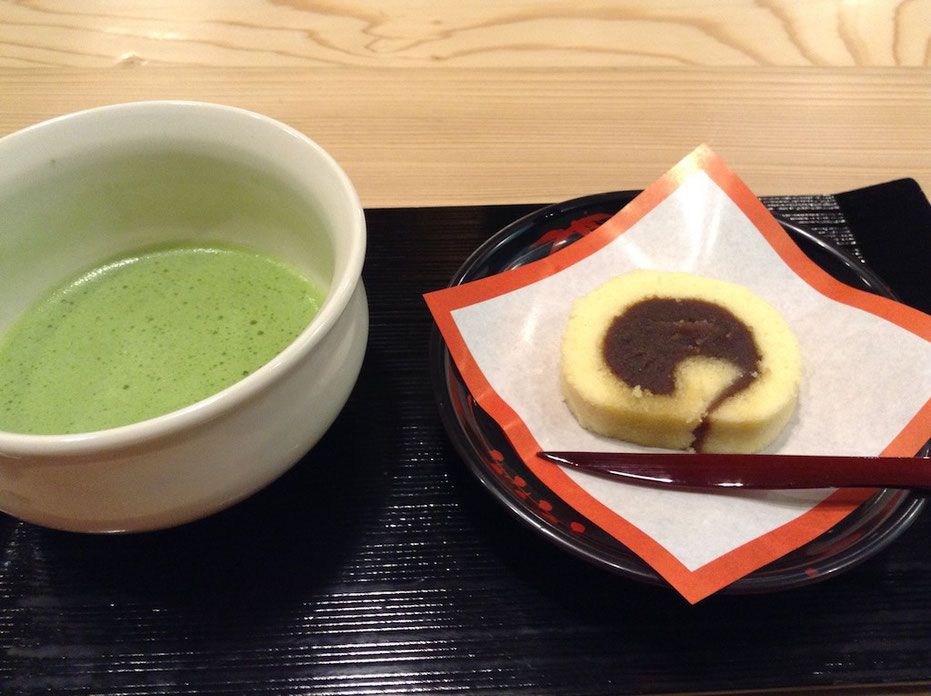 3. Hatada on kuri Tart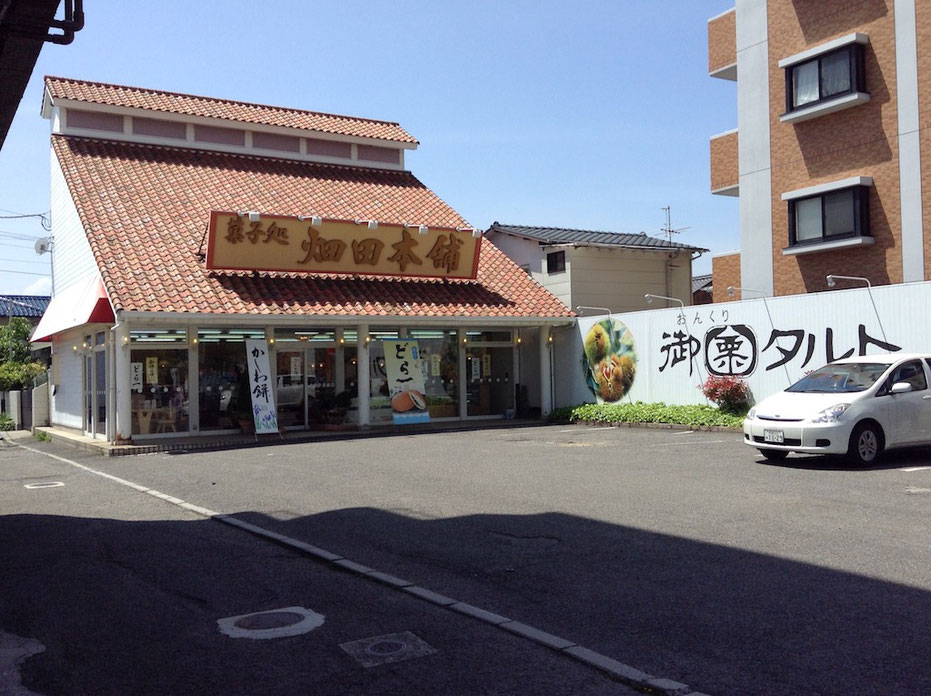 This is "On Kuri Tart". A big chestnut is nice.